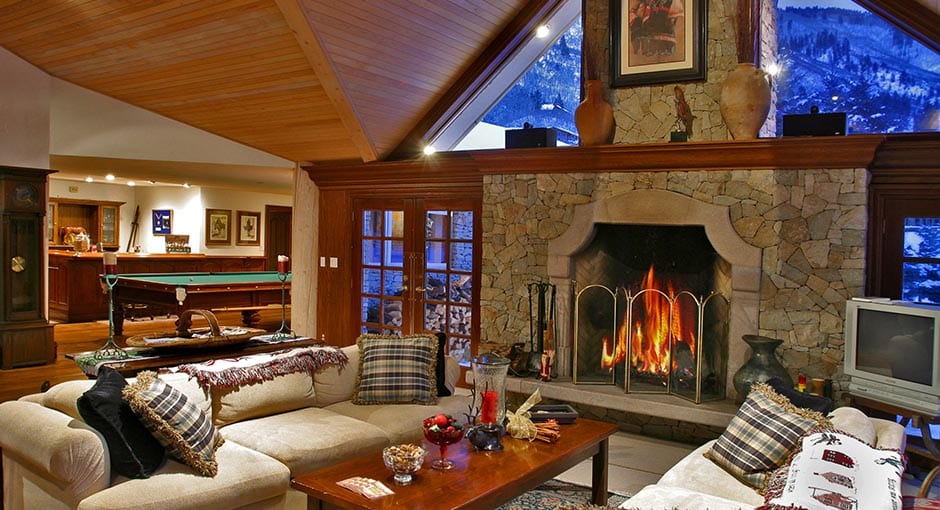 Hyper-Heating vs. Conventional Heat Pumps
September 3, 2022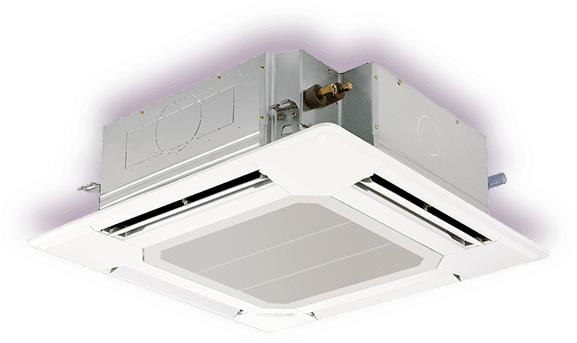 Mitsubishi Ceiling Cassettes – Hyper Heating PRECISE COMFORT CONTROL
September 12, 2022
Heat Pump Common Objections
Over the years, the technology behind heat pumps has greatly improved. With a huge push in research and development for all types of renewable energy, heat pumps can now perform better and in colder climates. Often, we are asked a lot of different questions in regards to a heat pump's ability to heat and cool effectively compared to traditional systems. In this blog post, we will be covering common heat pump objections along with detailed information regarding those objections. The fact is, many people have a misunderstanding about current heat pump technology.
How a Heat Pump Works

The main thing you need to take away from this is that heat pumps do not actually create heat; they simply move it. Because of this, they are both effective and durable. During the summer, heat pumps remove excess heat from indoor spaces, making them a cost-effective alternative to central air conditioning.
Do Mitsubishi Heat Pumps Work as Good as Traditional Furnaces in Extreme Cold?
This is probably one of the most frequently asked questions, and the answer is simple. Similar to conventional furnaces, heat pumps will need to run longer and harder in extremely cold weather. If a conventional furnace was installed and its size and BTUs were calculated correctly, taking into account the building materials, insulation, and climate data for the area in question, the furnace's heating output would be less than 100% once the outside temperature fell below the design temperature. At a temperature of only -5 degrees Fahrenheit, a Mitsubishi Hyper Heat Pump continues to operate at full capacity. Your Mitsubishi hyper heat pump will continue to operate at a comfortable 78% efficiency even when the outside temperature drops to -13 degrees. Concerns like this are common when people first learn about heat pumps, and while they are understandable, they can be easily dispelled by presenting the facts about the new technology that heat pumps represent. This concern comes from how heat pumps operated 30 years ago.
An advantage of air source heat pumps is that they can be retrofitted into a building without replacing the primary heating system. This conventional heating system, which will probably never be used again, can be combined with a modern one to create a hybrid system that can be used in the extremely rare occurrence of extreme cold. The goal is to do away with fossil fuels entirely, cut monthly heating costs by 75%, and give the homeowner complete control over the temperature in their home. These benefits can be attained through the installation of a Mitsubishi hyper-heat pump system. In most cases, you can rest easy knowing that you have a backup heating system in the form of your old furnace, however inefficient it may be.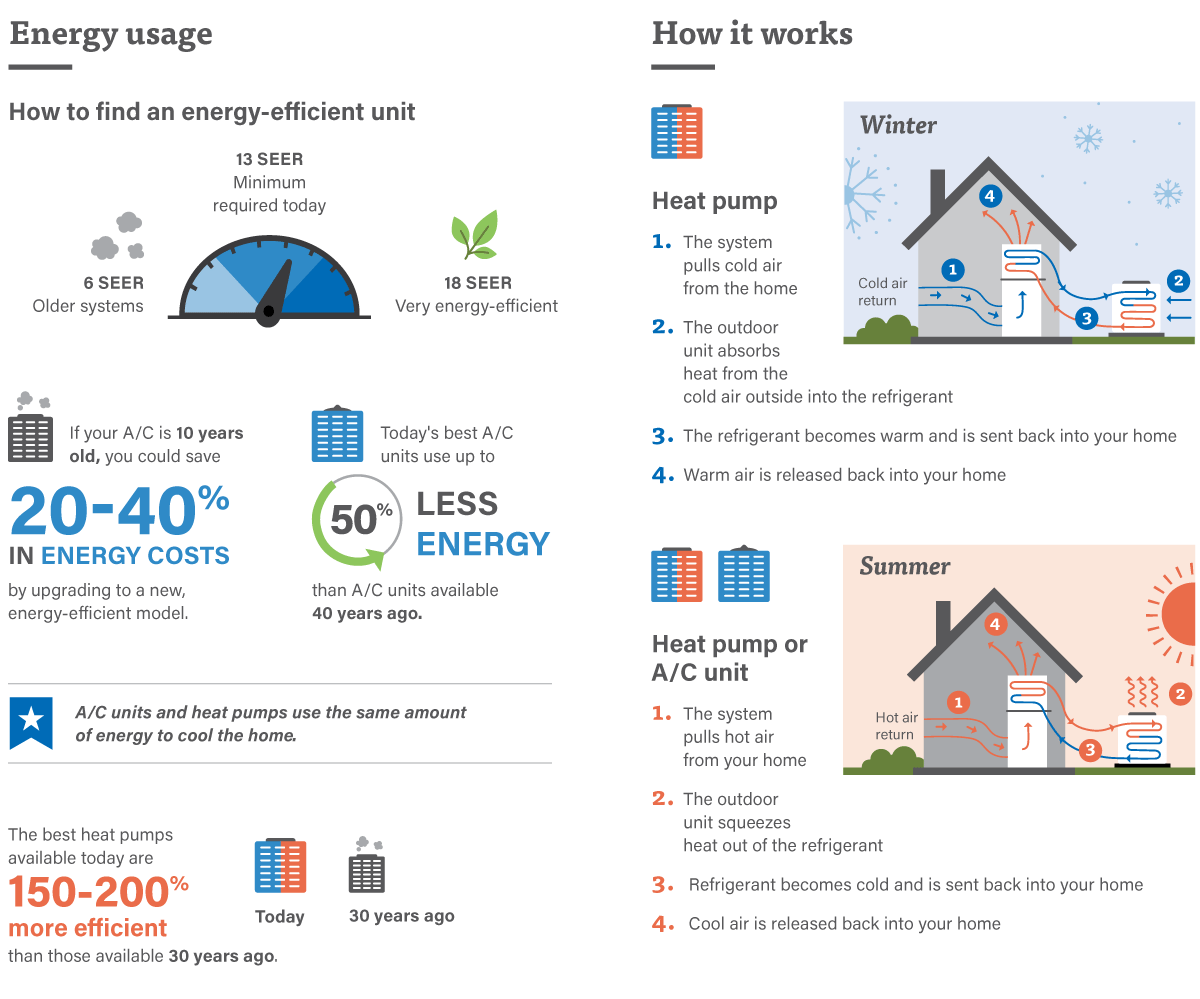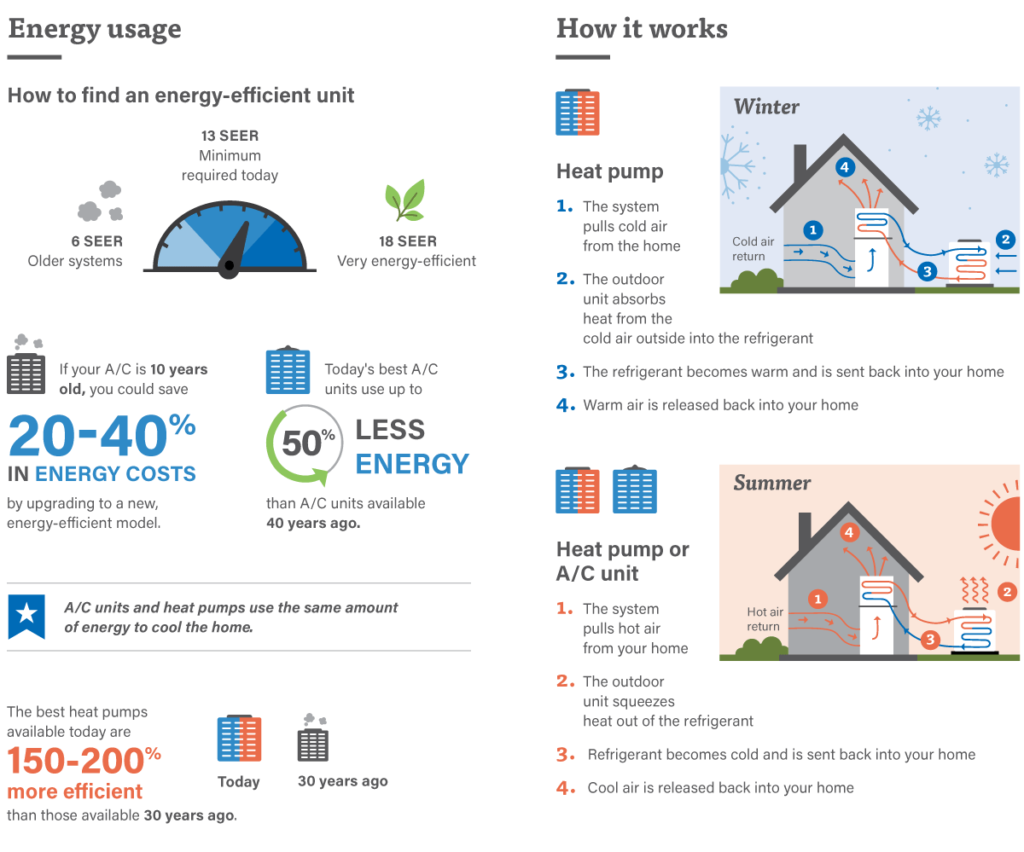 Local, State & Federal Government Rebates & FInancing Incentives to Switch to Air Source Heat Pumps
We will gladly go over all of your financing and rebate choices when we come out to provide a free estimate. The reason the government and gas and oil companies are giving rebates and special financing options on these systems is that they are just better. Better for the home's ecosystem, the homeowner's wallet, and everyone else's eyes. While we're all aware that "better" usually equates to "much more expensive," this is not the case here. Monthly cost savings on heating and cooling more than cover the initial investment. Heat pumps, when compared to the cost of conventional heating and cooling systems, eventually pay for themselves.
Historical Temperatures During Winter
You're worried that if you install a heat pump suitable for a cold climate, the temperature will drop significantly below average, right? I realize we just refuted this argument above, but let's look at how frequently temperatures have been significantly below average throughout history anyway.
Albany, New York January 2018 Find month and year historic temperatures HERE (Shows Every Day)
Past weather in Albany – January 2018
| | |
| --- | --- |
| Average high temperature: | 31.8°F (normal: 31°F) |
| Average low temperature: | 14.9°F (normal: 15°F) |
| Average temperature: | 23.35°F (normal: 23°F) |
| Total Precipitation: | 2.39 inch (normal: 2.6 inch) |
| Total snowfall: | 12.76 inch |
| | |
| Highest max temperature: | 63.0°F |
| Lowest max temperature: | 7.2°F |
| | |
| Highest min temperature: | 39.0°F |
| Lowest min temperature: | -9.8°F |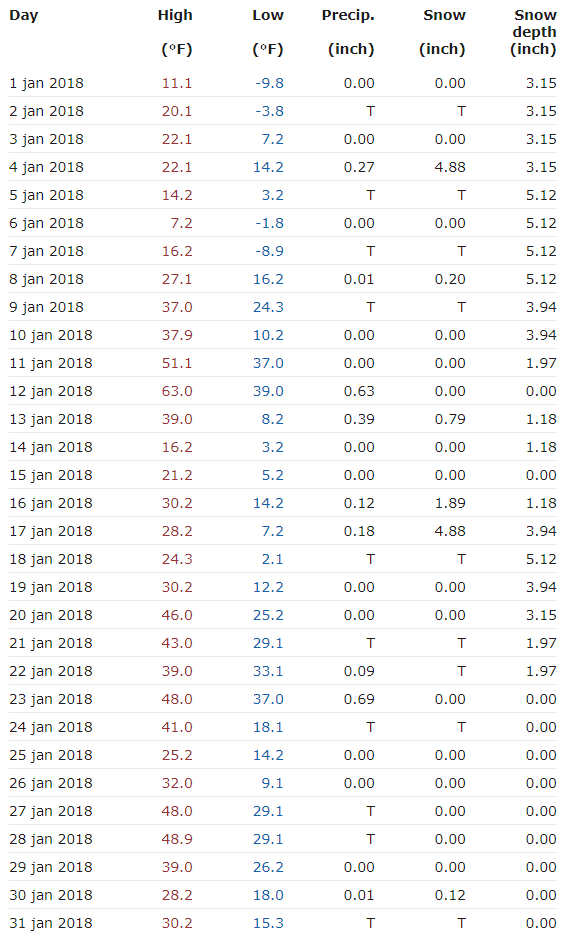 In the previous sentence, we saw a perfect example of a full year in which your cold-climate heat pump would have performed admirably and saved you a considerable amount of money. Even on the coldest days, temperatures rise and fall throughout the day. Not that it would make a difference even if it did. If you live in a cold climate, your heat pump will stay on until the temperature drops to -20 degrees Fahrenheit, and it will turn back on as soon as the temperature rises above that mark.
An Amazed Cold Climate Heat Pump User
Heat Pump Common Objections – Conclusion
We're willing to spend time with you in person to make the case for the cost savings that can be realized by installing a heat pump in a cold climate. Because we at Superior Co-Op HVAC are so confident in the benefits these systems provide to our clients, we will gladly schedule a visit to your home to discuss the specifics of how a heat pump designed for cold climates could benefit your building. The total amount it would cost to have one installed and begin making savings is also included. We also detail the process of obtaining government financing and rebates. We're all going to switch eventually; the question is whether or not you'll take advantage of the current offers. Don't hesitate to call or submit an online request now.
We are located at:
2531 State Route 22
Cambridge, NY  12816
Phone: (518) 719-5614
Schedule a Service Call or FREE Estimate
If you have an emergency, please fill out this form and call our 24 hr emergency number (518) 719-5614, letting us know that you have filled out this form and you have an emergency. Thank you!