Cold-Climate Heat Pumps / Mini-Splits Are Incredibly Efficient
You're here because you want to learn more about heat pumps for use in cold climates, so let us fill you in. Mitsubishi has developed cold climate heat pump technology that can extract heat from the air even on the coldest days by circulating a refrigerant. Mitsubishi has developed an improvement called the Flash Injection Circuit to make sure this method works in chilly environments.
Because of the severe winters in New England and the recent technological advancements in heat pump solutions, it is essential to have dependable heating systems. Because of the Flash Injection Circuit, even areas with chilly winters can benefit from the use of an outdoor-air-powered mini-split heat pump all through the year.
THE PROVEN TECHNOLOGY BEHIND THE HYPE
THE MOST ADVANCED COLD CLIMATE HEAT PUMP TECHNOLOGY FOR DELIVERING EXCEPTIONAL HEATING PERFORMANCE.
Years of experience as a provider of heat pumps in Northern New York have taught us a thing or two. Most heat pumps' weak spot is in low-ambient heating. Heating a building with a heat pump when the temperature drops to subzero levels is no easy feat. Thankfully, our FS model is powered by Hyper-Heat Plus Technology, which provides 100% heating performance down to -5°F and can function efficiently down to -14°F. Improved indoor conditions are available even on the chilliest of days.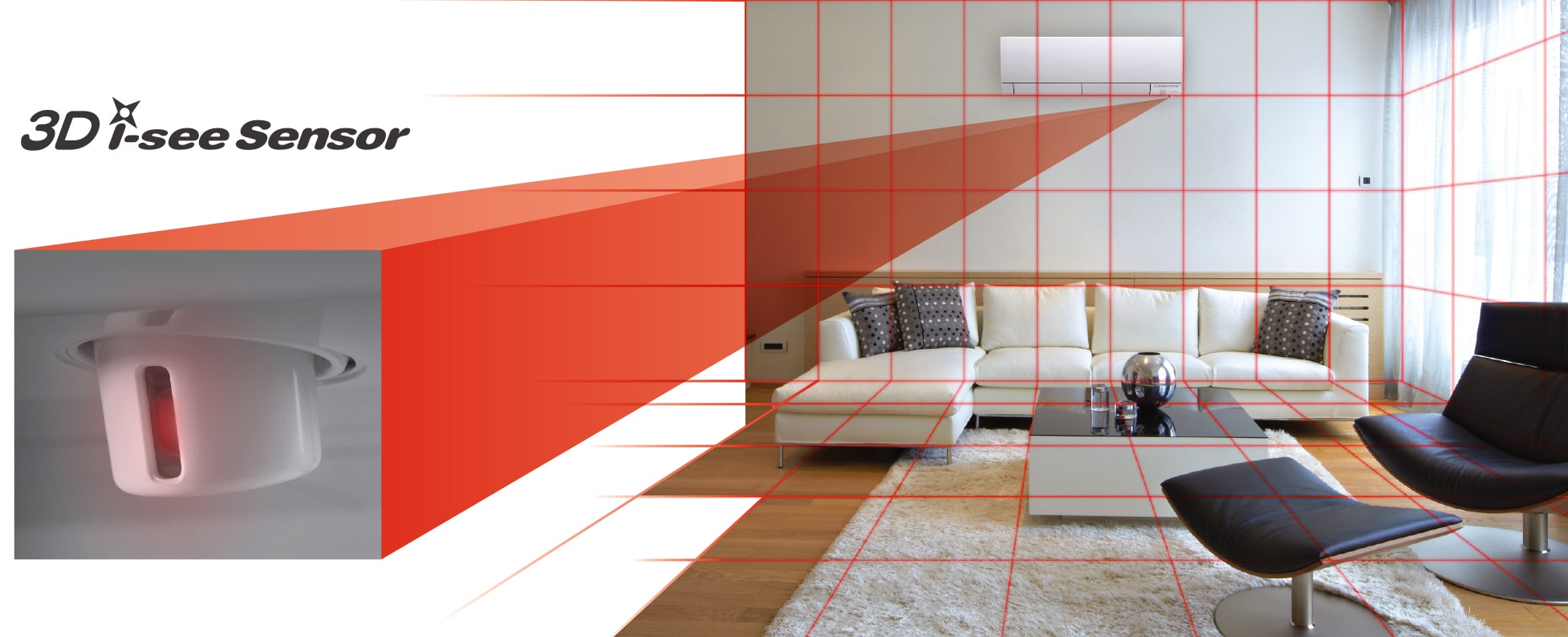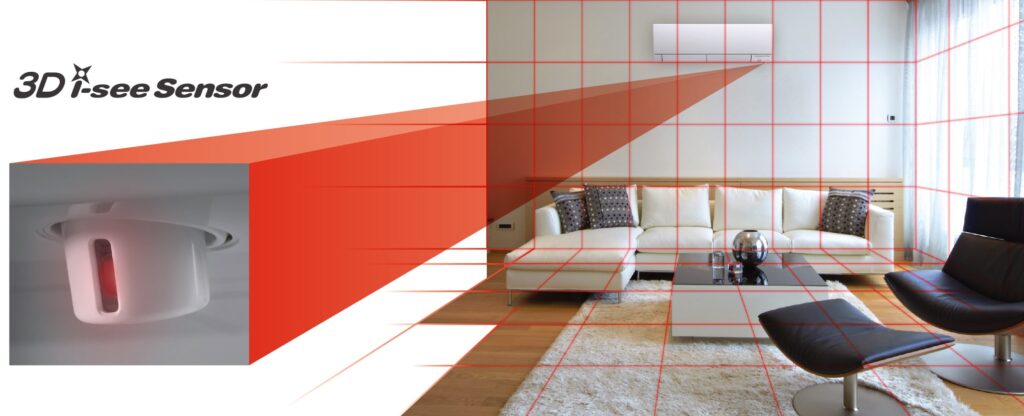 EXPERIENCE EVEN ROOM TEMPERATURE WITH THE 3D I-SEE SENSOR
The FS version's 3D i-see Sensor can map an entire room into 752 separate zones. Finally, it uses your individual body heat to pinpoint exactly where you and your loved ones are. With its pinpoint accuracy, the 3D i-see Sensor can tell the difference between a person and their pet.

When you hire a local Mitsubishi Electric Diamond Contractor Elite who focuses on heat pumps, you can rest assured that you're receiving the quality service you deserve. We'll make sure you get the most out of any tax breaks, credits, or subsidized loan programs the government offers. We provide you with every possible option and piece of information so that you can make an educated choice. You'll figure out the optimal course of action eventually. Huge financial savings can be made right away. Boost the property's worth, too. Our Kumo Cloud mobile app provides you with state-of-the-art temperature control for your home.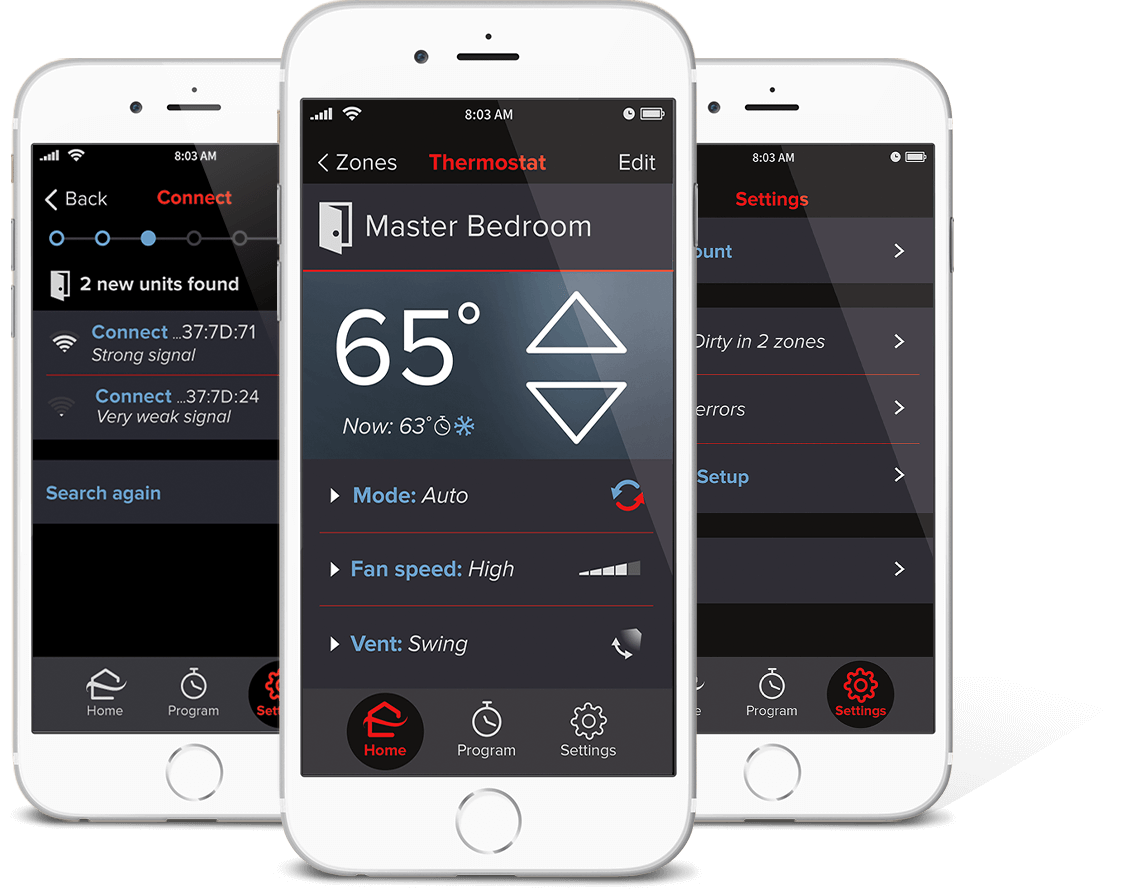 Superior CO-OP HVAC employees are committed to continuous learning about new technologies that may be of use to our clients.
Bringing you the most suitable choices is crucial. We recognize that everyone's needs and resources are unique. The difference is that we provide the best value for your current situation. Upstate New Yorkers have a lot of options, but cold climate heat pumps are at the top of our list.