ENERGY EFFICIENT
INVERTER-driven compressor technology uses the minimum amount of energy needed to maintain ideal comfort.
WHISPER-QUIET OPERATION
Units operate as quietly as a restaurant conversation.
DESIGNED TO SAVE SPACE
With their narrow profile, these systems are well-suited for tight spaces.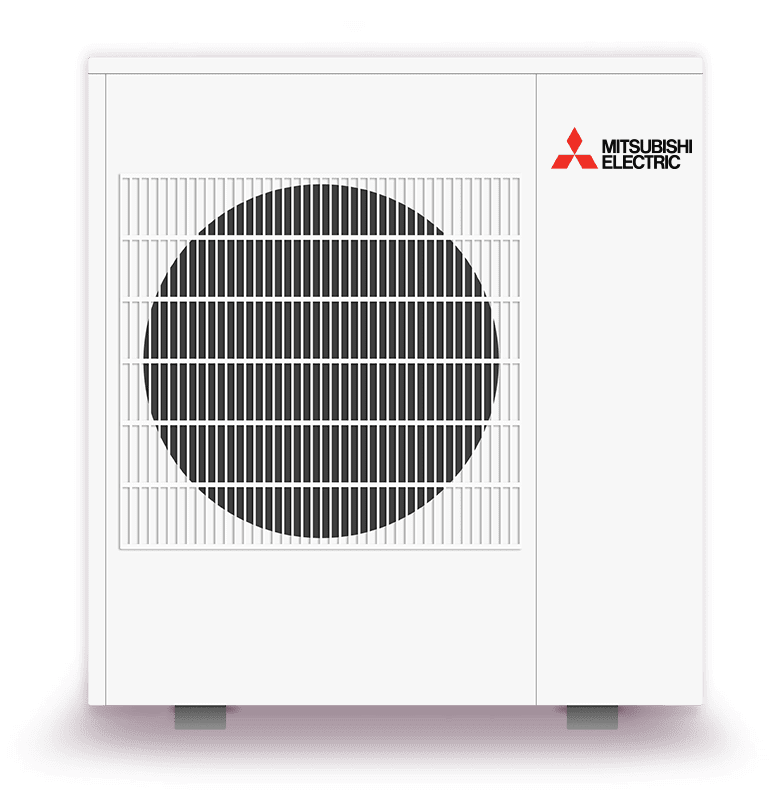 OUTDOOR UNIT
SINGLE-ZONE COOLING AND HEATING
Keep a single room comfortable year round with an efficient single-zone cooling and heating solution.
MULTI-ZONE COOLING AND HEATING
Experience efficient whole-home comfort with multi-zone systems that can address the comfort needs of everyone and every room in your home.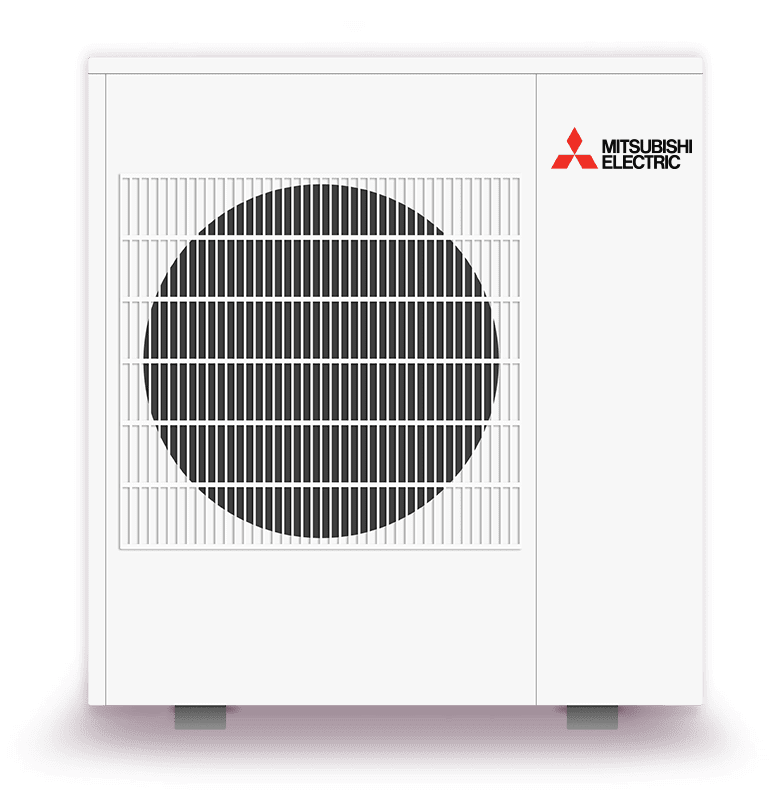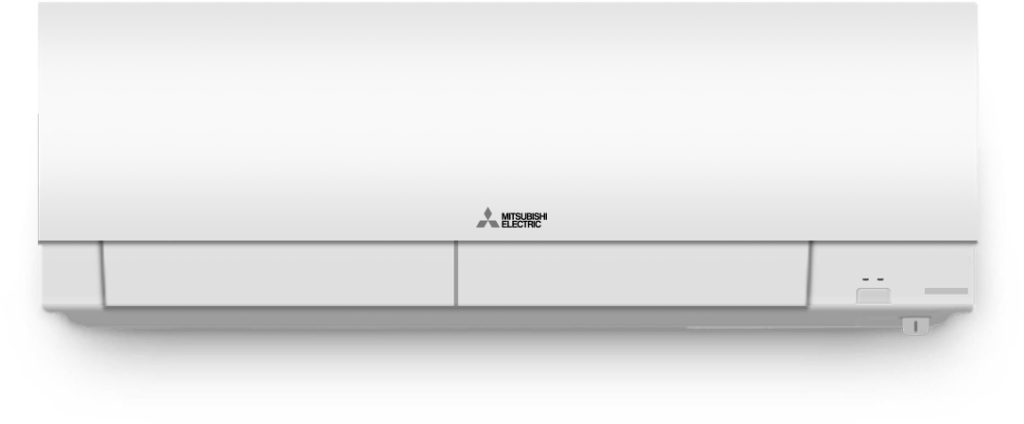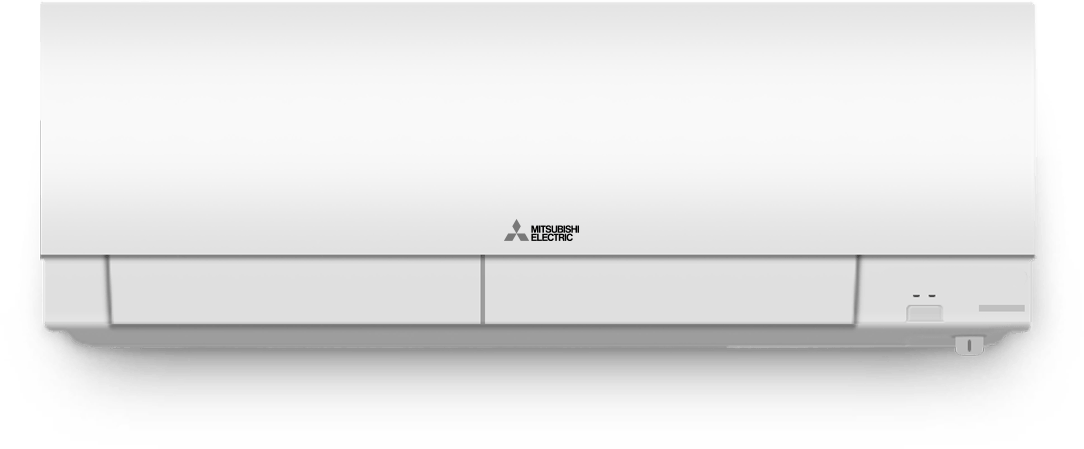 WALL-MOUNTED
Sleek wall-mounted air conditioner and heating units are the perfect alternative to cooling or heating almost any room. They monitor room conditions and adjust their fan speed to fine-tune your comfort.
HORIZONTAL-DUCTED
New home construction is the perfect opportunity to take advantage of the efficiency and unique design of Mitsubishi Electric Zoned Comfort Solutions®. Our horizontal-ducted units use less ductwork than traditional systems and can be hidden either above the ceiling or below the floor.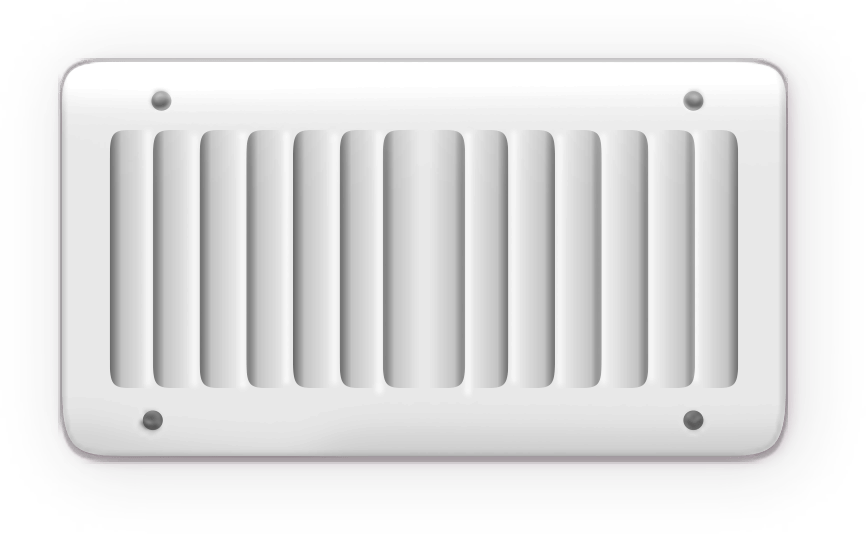 RECESSED CEILING CASSETTES AND CEILING SUSPENDED
Sleek and modern ceiling-mounted options include EZ FIT™ recessed ceiling-cassettes that fit between standard joists, 4-way recessed ceiling cassettes, and ceiling-suspended units.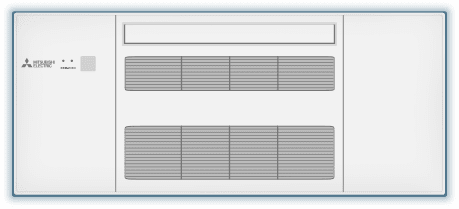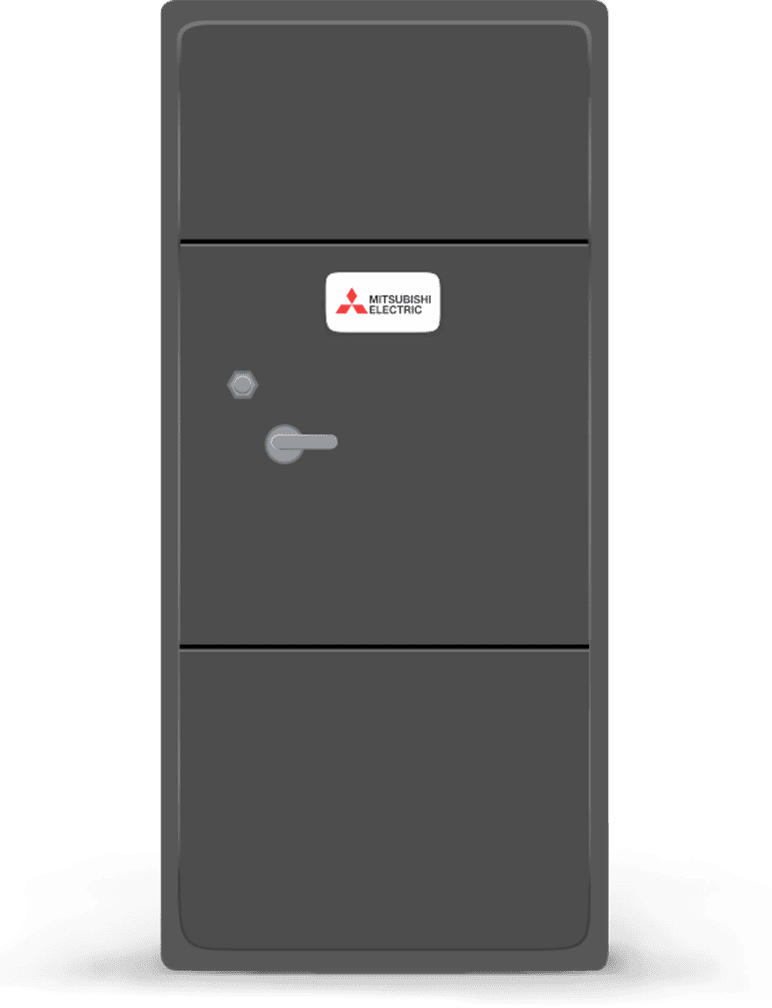 DUCTED AIR HANDLER
Our multi-position air handler provides the powerful, quiet and efficient cooling and heating solution your home or business deserves. Perfect for new builds or replacing your old furnace. Quality construction and reliable performance keeps everyone comfortable.
CONTROLLERS – COMPLETE HOME CONTROL
WALL-MOUNTED WIRED
Manage your home's cooling and heating with easy-to-use wall-mounted controllers that give you total control over your personal comfort.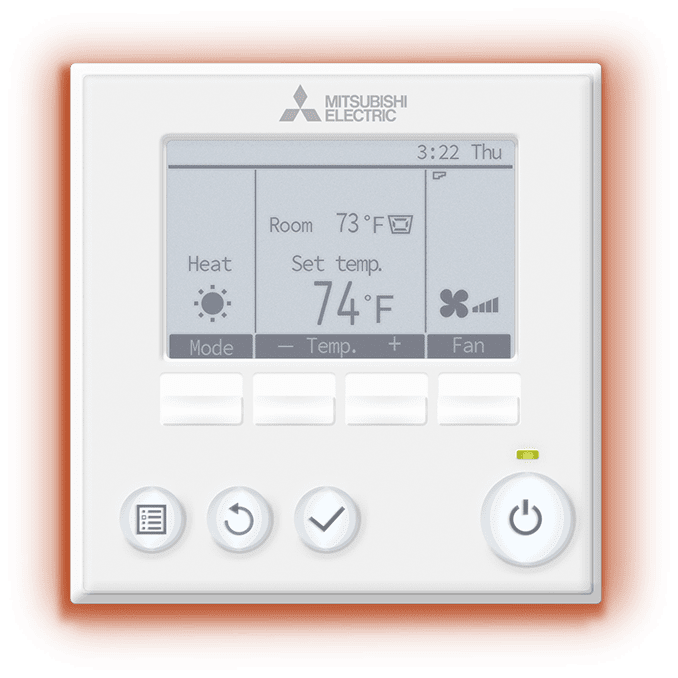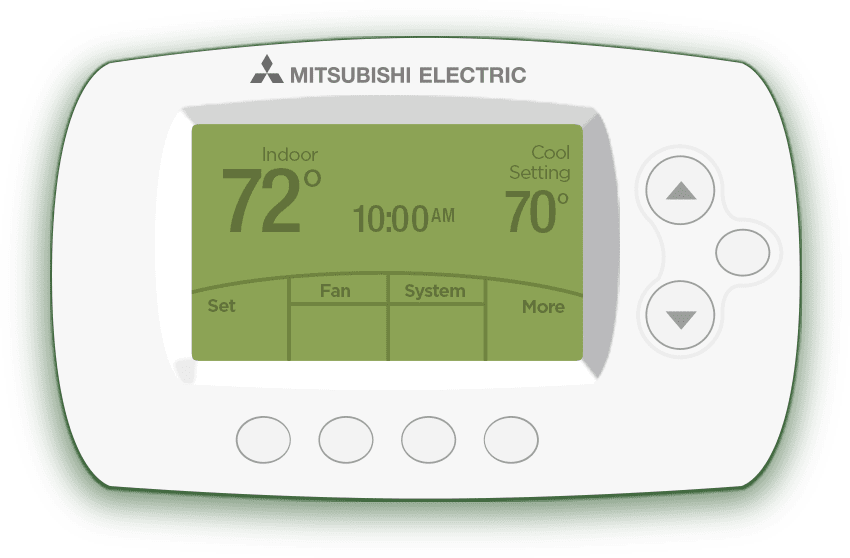 WALL-MOUNTED WIRELESS
Manage your home's cooling and heating with wireless controls that can mount anywhere and make installation a snap.
HANDHELD CONTROLLER
Manage your home's cooling and heating from the palm of your hand.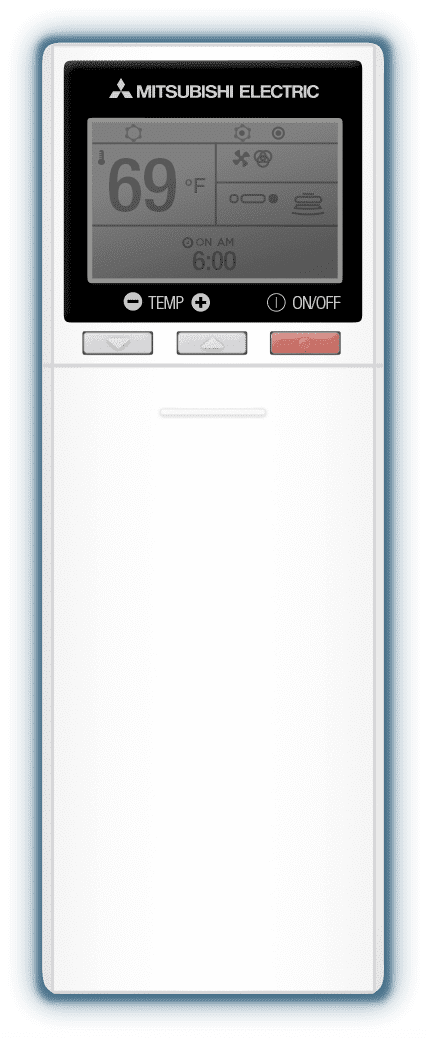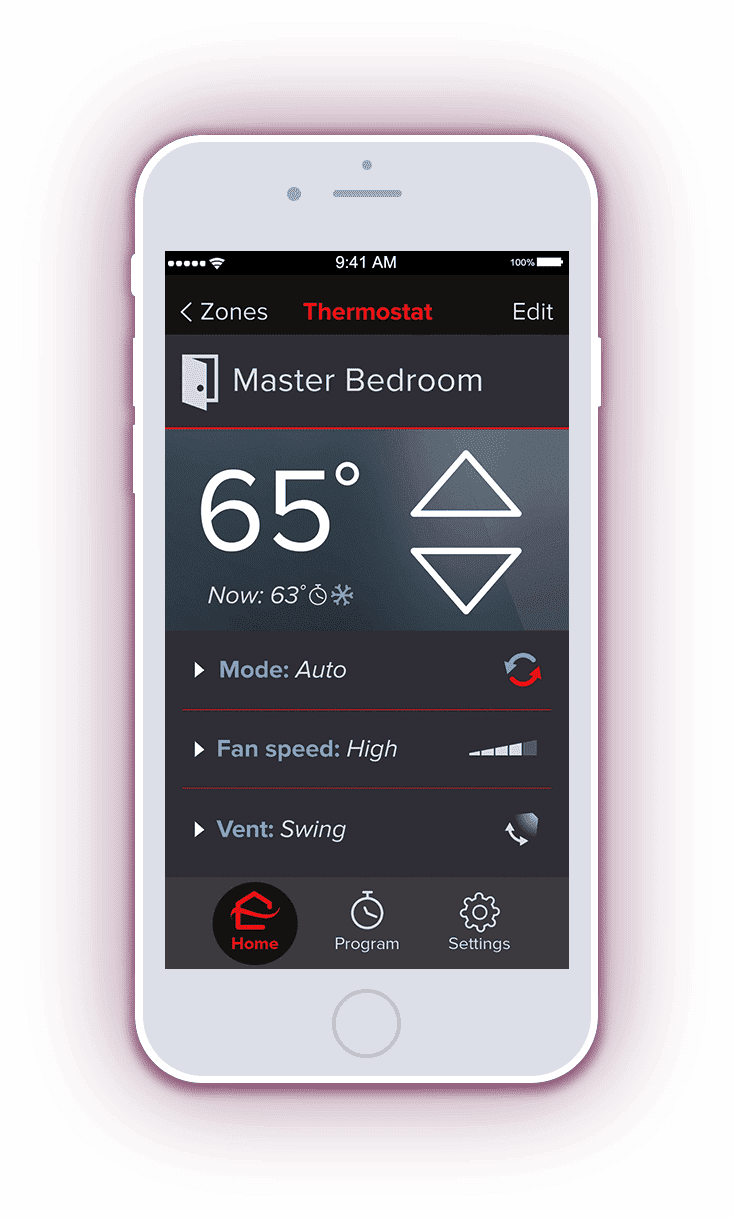 SMARTPHONE APP kumo cloud®
Whether you're out for the day or the month, whether you want to cool down or warm up, kumo cloud gives you control no matter where you are.
Is Mitsubishi hyper heat worth it?
It's more efficient (SEER Rating) while heating down to -13° F, and it's also energy star rated. If you're in a climate where extreme low temperatures are common, Mitsubishi's FH hyper-heat technology is probably a good fit for you. There is also New York State rebates and special financing available.
How does Mitsubishi Electric Cooling and heating work?
The indoor unit uses refrigerant to cool or heat air and quietly pushes the chilled air it where you need it in your living space. Refrigerant and electrical lines connect the outdoor unit to the indoor unit through a 3″ opening in the exterior wall. It is 76% efficient to -13 which is far better than a traditional furnace. Air source heat pumps are also fossil free.
Do heat pumps use a lot of electricity?
Like your refrigerator, heat pumps use electricity to move heat from a cool space to a warm space, making the cool space cooler and the warm space warmer. … Today's heat pump can reduce your electricity use for heating by approximately 50% compared to electric resistance heating such as furnaces and baseboard heaters.