Superior CO-OP HVAC of the NY Capital District?
Superior Co-Op HVAC (Mitsubishi Diamond Contractor Elite) is in the business of taking care of your heating & cooling systems. Specialized focus in Air Source Heat Pumps & Cold-Climate Heat Pump technology!

Superior CO-OP HVAC
Lots of companies believe in the "one service fits all" approach. We don't. Since every job and situation is unique, we're happy to personalize it to meet our customer's needs. No matter the project and no matter the size.
When you partner with us, you get a team of highly skilled professionals that are committed to working in harmony to bring your project to its full potential. If you have any general questions or concerns about home repairs you need, or more specific questions about HVAC, heating, plumbing, air quality, or electrical services, please contact us and we'll provide you with a free quote.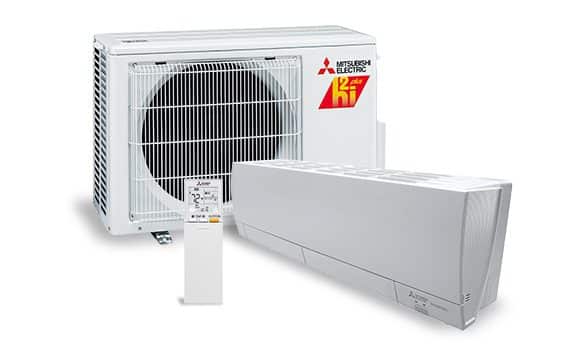 We will come to evaluate your home or business and calculate the different options, equipment & financing available for you!
Get Pre-Approved for Financing in Minutes
Our highly trained HVAC technicians can maintain, tune up and/or repair your current system, so you can stay warm in the winter and cool in the summer. No sweat, No stress. An HVAC preventative maintenance ensures healthier air, fewer emergencies, and a long-lasting system.
SERVICE CONTRACT PROGRAMS
Maintenance programs will not only save you money, but they ensure your equipment is properly maintained which keeps them operating at maximum efficiency. Properly maintained equipment also reduces the chances of any type of catastrophic failure as well.
What is a Mitsubishi Diamond Contractor Elite?
A Mitsubishi Diamond Contractor Elite is a designation given by Mitsubishi Electric to HVAC contractors who have demonstrated a high level of expertise in installing and servicing Mitsubishi heating and cooling products. In order to become a Diamond Contractor Elite, a contractor must meet certain criteria, including:
Technical expertise: The contractor must have a team of certified technicians who are trained and experienced in installing and servicing Mitsubishi products.
Customer satisfaction: The contractor must have a proven track record of providing high-quality, customer-focused service.
Business stability: The contractor must have a stable and well-established business, with a good reputation in the community.
Commitment to quality: The contractor must have a commitment to using high-quality materials and equipment, and to following industry best practices.
Mitsubishi Diamond Contractor Elite status is a sign of a contractor's commitment to providing the highest level of service and quality to their customers. When you work with a Diamond Contractor Elite, you can expect a high level of expertise, professionalism, and customer service.
Proudly serving the following towns and their surrounding areas: