Superior Co-Op HVAC of the NY Capital District
Superior Co-Op HVAC is in the business of taking care of your home. We continue to provide heating, air conditioning, indoor air quality, and all other HVAC services to  Saratoga Springs, Capital Region, and surrounding areas. Like you, this area is our home and we're proud to be a part of it.

About Superior Coop HVAC
Lots of companies believe in the "one service fits all" approach. We don't. Since every job and situation is unique, we're happy to personalize it to meet our customer's needs. No matter the project and no matter the size. When you partner with us, you get a team of highly skilled professionals that are committed to working in harmony to bring your project to its full potential.
We understand you need reliable HVAC services that you can count on when something needs fixing. As a customer, we know that your time is valuable. That's why it's a priority for us to keep wait times as short as possible so we can provide you with the fastest service in the business. And we'll always answer our phone when you call. You'll find that most HVAC companies don't.
Superior Co-Op HVAC aims to be your only choice when you need repairs or improvements done to your home. If you have any general questions or concerns about home repairs you need, or more specific questions about HVAC, heating, plumbing, air quality or electrical services, please contact us and we'll provide you with a free quote.
Superior CO-OP HVAC Reviews
I've been looking into having mini splits installed in my house for a while now. Highly recommend Superior Co-Op with them being a Diamond dealer. Dan our sales rep took his extra time talking us through pricing and what it all entails. Was really satisfied with the installation. Tom, Donovan, and Ricky were all professional. They were polite and respectful and really took there time. In 3 days they installed 4 mini splits and 2 heat pumps. This whole experience has been great and I would recommend Superior Co-Op to anyone looking into the idea of mini splits.
Couldn't be happier with the product and service. From our first contact all the way through the final steps! 100% professional, courteous and thorough. Would recommend to anyone.
We had a great experience with the Scoop team. From the start with Rebecca on the estimates and early information to help us make a decision to the install team. Everyone was friendly and through and did a quality job. The installation was very well done. While not the cheapest solution we are very happy with the result.
I had mini splits installed for my garage and the living space above the garage. Superior Co-Op was fantastic. My uncle had his system installed by Superior Co-Op and recommended them. Absolutely no complaints. They made sure we were on the same page through the whole process. If you're considering doing mini splits definitely check them out as the NYS rebates are good and Superior takes care of it.
I got 3 estimates. SCOOP was by far the most knowledgeable and professional of all. Installation was scheduled and performed by highly skilled and friendly installers. I'm very happy I went with SCOOP.
Superior HVAC designed, quoted and installed a whole house heating/cooling
ductless
system. The design and quoting process was professional and timely, pricing fell within the middle of three quotes from multiple contractors. Why I decided to go with Superior was the brand (Mitsubishi) and the fact that they did a proper heat loss study to ensure the home will be heated, they also rolled rebates into the bottom line. The gentleman that installed the system were professional and neat, it did take a week and a half to complete the install due to snow storms, so this was not the companies fault. If I could give 4.5 stars, I would. The only reason I am giving 4 stars is due to some issues with the units themselves. This might not fall directly on Superior, but they were issues none the less. Two of the outdoor compressors had open technical issues (firmware did not work correctly), the system still worked, however created loud noises during heating cycles. This was a known issue that we found out after the install was complete (a Mitsubishi rep came 2.5 weeks after install to perform firmware update). Just after the firmware was updated, the main compressor for the 3 largest rooms in our home had an error code, turned out that the power board stopped working. Superior's service team did clear their schedule to correct this and will be installing a new part shortly. Overall, if you are looking for a market priced system with a service team that backs their product, look no further then Superior.
With the inefficiencies of electric resistance heating and the unfortunate rise in home heating oil over the last year, I struggled to learn which alternative source of energy might be most cost-effective, exploring a host of options available to me. Finally settling on heat pump technology, I drew from a list of installers that
National Grid
had assembled, businesses that work directly with NYS rebates, minimizing the personal burden of paperwork filing. From this list, I examined several offerings, landing on Superior Co-Op HVAC. I quickly learned to look no further. Not only did they provide Mitsubishi, manufacturer of the highest quality systems in the industry, but their business model emphasizing integrity and attention to customer and community, won me over. I am also a business owner, and from our inception in 1973, people have been the priority. Sure, we are here to make money, but the atmosphere we create in the process is of the greatest measurable value. I began with a mini split installation in the corporate office, attached to our home. The installation was a challenging one in that the structure was built in 1840, with two additions over the years. This meant that running the power would prove problematic. We settled on the placement of the exterior heat pump and interior wall mount, hoping for a clear line of sight to run the electric. This proved far too complicated given the crawl space under that area of the home. The Superior Co-Op HVAC techs did what they could to minimize the appearance of an alternative outdoor conduit. But, in the end, I just couldn't live with the results. I have to say, these guys are the most understanding and accommodating team you can hope to work with. After exploring a number of differing options, we settled on one that eliminated what I knew would eventually feel to me like an eyesore. They made the extra trip, put in the extra work, and made this customer appreciative and 100% satisfied! Who did I work with? Austin in sales and consulting is an absolutely stand-up-guy, one any boss would want on his team. Glen was lead on overall management and troubleshooting. You could not ask for a more knowledgeable and considerate contributor to decision making. Trevor, Cliff, and a number of others, the names of whom unfortunately escape me now, were the most polite and diligent installers. You want these guys on your job. I briefly met owner, Gerry Davis, along the way. But honestly, watch the promo video on the company website. You will know Gerry, you will know why his company works, and you will know why they are poised to capture major market share in heat pump installation in the areas they service. View the video, every impression is family, and in my book, that cultivation of cohesive character and competence is paramount when you are talking business. Ahhh… but am I saving? Is this technology as efficient as advertised? Yes, and Yes! It has only been several months, but they have been very cold months and Mitsubishi has risen to the challenge drawing heat out of sometimes subzero exterior air and warming my office at a significant savings over every season I can recall. I decided on Mitsubishi because of their reputation for patented quality. I came to Superior Co-Op HVAC because they seemed competent, genuine, and state of the art. I will stay with Superior Co-Op HVAC because they have met every one of those criteria. I cannot recommend them more highly.
Absolutely top notch team. Professional beyond all expectations, upfront and honest. The quality and detail of the work was impeccable. I have used them in both commercial and residential installations.
I waited a couple of months to get an accurate read on my new heat pumps. I started out talking to Matthew. He did a great job walking me through the entire process, from what would work to heat my house efficiently, placement, size, type, and btus, he kept me posted on when my equipment was arriving for the installation and was available anytime I needed to have a question answered. The install happened in early November. Greg was my next line of communication. Also very knowledgeable, and helped me get things scheduled and going with my weird work schedule. Came to my house walked through, took note of where to place the indoor and outdoor units for best efficiency and did a great job as well The work crew was amazing. They were fast. Worked hard. Explained everything they were doing ( boy sounds like I bugged people alot 😀) They got job done a day sooner than was planned, and they worked so cleanly I didn't have to clean up after they left. Looked like they hadn't ever been there! What a great job all the way around. As for the heat pumps themselves. I love them. They work great. Keep my house at a nice steady temp. I will say I need to upgrade my
insulation
. My house is from the 1800s so it's drafty. My electric bill did go up. Which is going to happen. But it went up by an amount that is actually saving me several hundred dollars since i haven't had to turn on my oil furnace or propane fireplaces. We have had some good cold days and the temps stay right about where I want it. This company is great. Did an amazing job and well worth the investment! I'm so glad I pulled the trigger on these and talked to Matthew.
On February 11, 2022 Matthew Godfrey and Dan Davis arrived in the aftermath of a snow storm and went through my house to take measurements, look for places for Minisplit heat pump installation , and showed me all Mitsubishi heating and cooling options. An engineering report was generated , but at that time I could not afford a complete heating system and opted for one minisplit installation that was in the one spot that needed the greatest cooling and heating attention. That was installed in May of 2022. Matt followed up every step of the way and was fully supported by the team at Superior Co-Op HVAC. The installation was fast, efficient and attractive inside and out. I highly recommend Superior Co-OP HVAC for all Mitsubishi heating and cooling needs.
Our Mission
The Superior Co-op HVAC's mission is to provide Albany, Saratoga Springs, Washington County, and the entire Capital Region with the most sensible and effective solutions for heating, cooling, ventilation, and indoor air quality needs. Our commitment is to help our customers save on their energy bills and reduce energy consumption with practical HVAC solutions, quality products, and efficient service.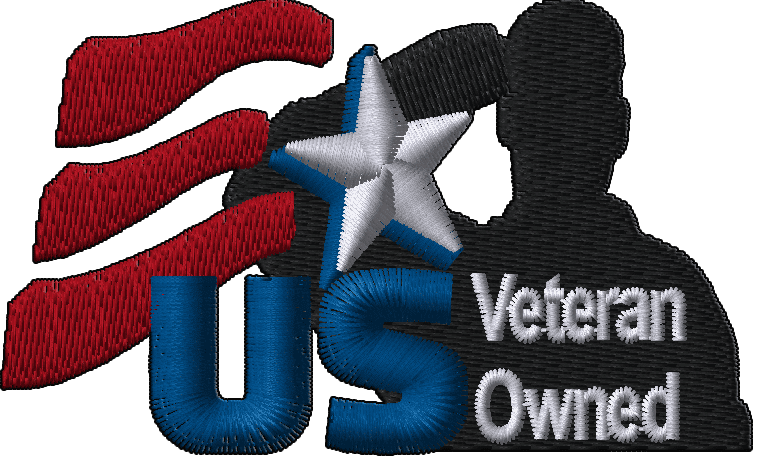 Dedicated to customer satisfaction in the entire Capital Regions of NY
Superior Co-op HVAC has proudly provided residential and commercial HVAC services in the entire Capital Region of NY for many years and is dedicated to customer satisfaction. Our service technicians, installation crew, and sales staff are expertly trained and take pride in maintaining a solid reputation as heating and cooling specialists who meet and surpass the energy requirements of Saratoga Springs and all other areas of the Capital Regions of New York.
Full service HVAC specialists
Superior Co-op HVAC is a full-service HVAC contractor offering installation and repair for a varied range of residential and commercial HVAC equipment from the traditional to the most modern. Our trained estimators recommend repairs or parts based solely on your needs at prices that match your budget. We guarantee same-day service for emergency repairs in the Saratoga Springs and Capital Region areas and use only factory-authorized brand name equipment and parts.
Complete diagnostic and honest assessments
Expert ductwork is the key component for resolving many HVAC issues. Our skilled Superior Co-op HVAC technicians are well trained in diagnosing and offering only the services that you need to keep your heating and cooling systems safe and energy efficient.
We provide detailed estimates and reasonable rates for sales, service, repairs, and parts. There are no surprise charges with us. Superior Co-op HVAC installations are fully guaranteed with our labor warranty in addition to those from of our top brand name manufacturers.
Our Promise
Our work is done expertly and promptly, treating you and your property with the utmost respect. Our reputation means everything to us!
Our Commitment to Excellence
Superior CO-OP HVAC is steadfast in our commitment to delivering expert service, ensuring prompt response times, and maintaining the highest respect for you and your property. Our reputation is built on this promise, and we consider it a reflection of our steadfast dedication to our clients. Whether a job is small or large, our approach remains the same, guided by these principles that are integral to our business.
Expertise in Mitsubishi Heat Pump Systems
We pride ourselves on our specialization in Mitsubishi heat pump installations, maintenance, and repair. Our team of trained and experienced technicians are proficient in handling these advanced systems, dedicated to helping you reap their myriad benefits. A Mitsubishi heat pump system not only enhances your home's comfort but also bolsters energy efficiency, making it an investment worth considering. As your local experts, we take immense pride in guiding you through this process.
Maximizing Your Savings
At Superior CO-OP HVAC, we go beyond just installations and repairs. We believe in ensuring you enjoy every potential benefit from your investment. In light of New York's efforts to reduce fossil fuel dependency, numerous tax rebates, special financing options, and other rebates are available for transitioning to cleaner energy solutions like heat pump systems.
We stay ahead of the curve, keeping abreast of the latest rebates and tax credits, helping you navigate and apply for these opportunities. This includes:
Utility Company Rebates: Many utility companies provide rebates to customers who upgrade to energy-efficient HVAC systems.
Federal Tax Credits: The federal government offers tax credits for certain energy-efficient HVAC systems.
State and Local Incentives: Some states and municipalities also offer incentives such as tax credits or rebates for energy-efficient HVAC systems.
Our aim is to help you save on your HVAC projects while promoting energy efficiency, leading to increased customer satisfaction and loyalty. This dedication to maximizing your savings also reinforces our standing as a trusted and knowledgeable resource in the HVAC industry.