Mitsubishi Heating & Cooling Contractor – Heat Pumps in Saratoga Springs, New York
Horizontal Ducted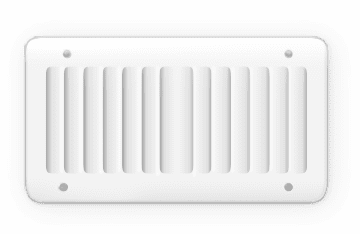 Ceiling Cassette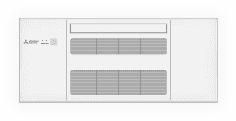 Ducted Air Handler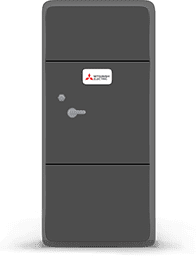 Wall Mounted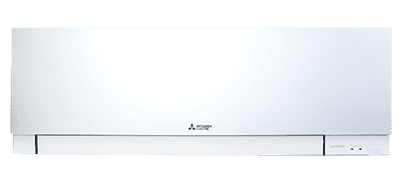 Floor Mounted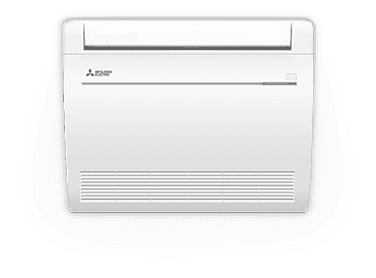 Proud Mitsubishi Diamond Contractor Elite Dealer for Heat Pumps – Saratoga Springs, NY

Are you in need of heat pump repair or installation in your home or place of business here in Saratoga Springs, New York?
We are Superior Co-Op HVAC and we would love to be your go-to HVAC technicians in the Albany, Troy, Clifton Park and Sartaoga Springs, NY area. With Superior Co-Op HVAC on the job, you can rest assured that your heat pump service, repair or installation technician will be highly trained, prompt and friendly every step of the way. Our number one goal is to make sure that we can walk you through the entire process from our initial analysis to pricing to our installation or repair of your heat pump. With our winning combination for experience and education, you will always get the most knowledgeable technicians in the industry.
What are the benefits of a heat pump for people in Saratoga Springs, NY?
You will be surprised by the efficiency of a heat pump in your home! Superior Co-Op HVAC is pleased to be able to assure you that we can provide a solution for year-round climate control. A heat pump will pull warm air out of your home in the summer to keep you cool. Reversely, in the winter months, our heat pumps pull existing warmth from the outside air and send it into your home – a process that is efficient down to temperatures as cold as -15 degrees Fahrenheit. In winter a heat pump works like an air conditioner in reverse, warming your home by drawing the cold air in and passing it over specialized heating coils, then sending it through your home to provide you with heat. The very best part of a Superior Co-Op HVAC heat pump is the savings in energy cost!
Our team of expert technicians can help you determine your needs and which heat pump will work best to fit those needs. Our team of technicians are committed to being the best in the area when it comes to service, installation and total customer satisfaction. You can count on us to be as dependable as the products we install.
Every Superior Co-Op HVAC service, repair and installation starts with our energy analysis
With every heat pump, service, repair and new installation, Superior Co-Op HVAC will do a full energy analysis.  We want to provide you with the best most efficient heating and cooling that suits your needs and budget.  We use our extensive knowledge and a variety of highly specialized tools to conduct this energy analysis for you.  We want to make sure that you are receiving the best prices from our parts, service and products but also keep the long term in energy cost in mind as well.  We will always work with your budget and never attempt work without your approval.  We are your hometown go-to heroes in the heating and cooling industry!
The Superior Co-Op HVAC is a licensed heat pump contractor for Saratoga Springs, New York
With technology that is ever evolving, our technicians are always receiving training upgrades to keep their expertise as number one in the industry. We are fully licensed and certified with all of the HVAC systems including heat pumps, that we repair and install ensuring you the very best in service no matter what the problem you may be experiencing. We pride ourselves in our extensive training and knowledge in the field of HVAC system repairs, and we have worked to build relationships with select HVAC manufacturers so that we can always bring you the best in repairs and maintenance services on a wide variety of brands. We are committed to making sure that your system is always running as smoothly as it was when it was first installed! Heat pumps will save you a ton of money and there are rebates and financing available.
You can rest assured that with Superior Co-Op HVAC you will always get:
In-home consultation
Up front pricing
Customized system installation and sizing according to your needs
Energy efficiency assessments
Finance options
Factory warranties and extended labor warranties
Affordable maintenance plans
[wpbr_collection id="2861″]
What is a heat pump?
Heat pumps transfer heat by circulating a substance called a refrigerant through a cycle of evaporation and condensation. A compressor pumps the refrigerant between two heat exchanger coils. In one coil, the refrigerant is evaporated at low pressure and absorbs heat from its surroundings.
Is a heat pump a good idea?
A heat pump is the most efficient heating machine on the market. For every dollar of electricity you put into a heat pump, you get back $2 to $4 of heat. That's energy efficiency! Plus, a heat pump also acts as a central air conditioner in summer, giving you year-round comfort.
What are the pros and cons of a heat pump?
7 Heat Pumps Advantages and Disadvantages Lower Running Costs. Heat pumps are cheaper to run than systems based on combustion. ... Less Maintenance. Heat pumps require less maintenance than the combustion heating systems. ... Safety. ... Carbon Emissions. ... Provide Cooling. ... Long Life-Span. ... RHI Scheme.
Are heat pumps worth the money?
When it comes to cooling, a heat pump system is equivalent to any air conditioner of the same size. Heat pumps don't "lose" any power due to working as a heater as well. ... This makes a heat pump 3-4 times more energy efficiency in heating mode than an electric furnace.
Which is better furnace or heat pump?
Heat pumps are more energy-efficient than furnaces because transferring heat is easier than making it. Under ideal conditions, a heat pump can transfer 300 percent more energy than it consumes. In contrast, a high-efficiency gas furnace is about 90 percent efficient.