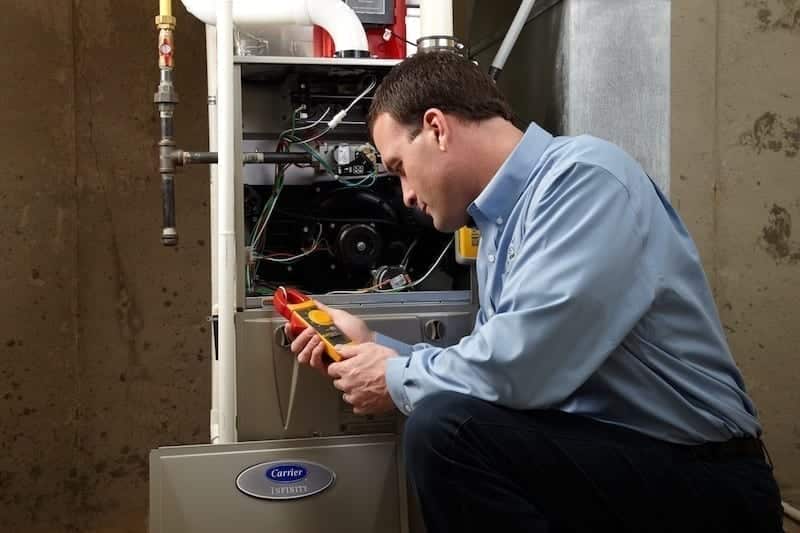 Gas Furnace Maintenance $149.00
Inspect, clean and service natural gas/propane furnace, furnace blower assembly, squirrel fan, fan motor, capacitor
Check and adjust the tension on the belt
Lube motor
All high and low voltage wiring
Inspect contact, burner relay, vent pipe, supply and return plenums.
Brush and clean furnace flue and vent pipe to chimney.
Replace furnace filter (customer to provide or replacement is extra).
Inspect thermostat (battery replacement is extra) and combustion test.
Furnace maintenance is a preventive heating service that involves a thorough inspection and tune-up of your system. Given that most people only call for HVAC service when something goes wrong, you may be wondering, "Do I really need furnace maintenance service?"
Yes—you really do need furnace maintenance if you want to save money, stay comfortable, and enjoy some other benefits. To explain why this is the case, here are some helpful answers to common questions about furnace maintenance service.
WHAT DOES FURNACE MAINTENANCE INCLUDE?
Furnace tune-ups involving checking all of the system's essential components and adjusting, cleaning, testing, and/or lubricating them, as needed. Some of the specific tasks involved in our furnace maintenance checklist include:
Inspecting the vent system and air intake grilles, removing any blockages
Checking the heat exchanger for signs of damage or corrosion
Examining and cleaning the blower, removing any debris
Checking the blower motor and testing its amp draw
Inspecting the electrical connections, tightening them and/or replacing damaged wiring as needed
Checking the burner and flame sensor
Examining the belts for any signs of damage or cracks
Inspecting the thermostat and calibrating it as needed
Lubricating all moving parts in the heating system
Checking the air filter, cleaning it, and replacing it as needed
Checking and testing the system's safety controls and startup cycle