Deal Seem Too Good To Be True? Here Is How To Tell.
May 29, 2018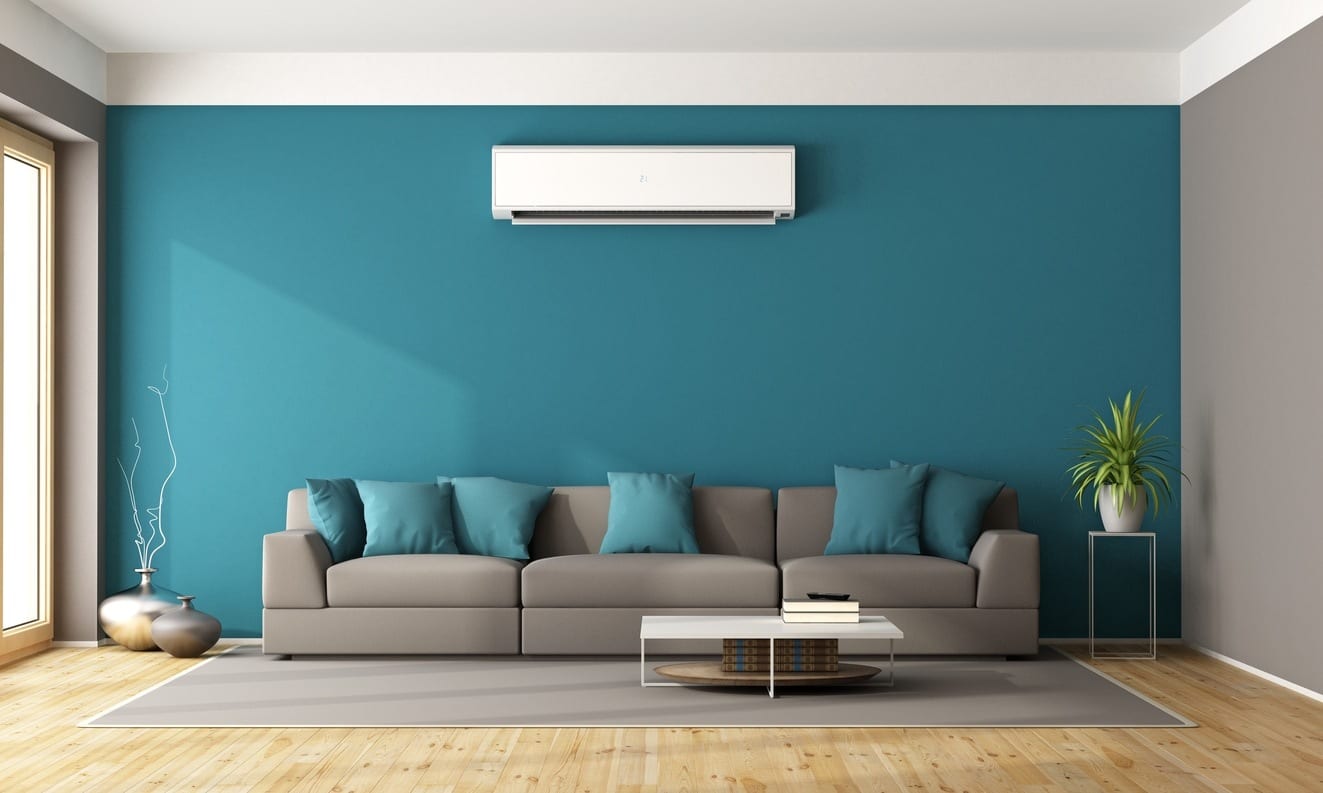 The Best Applications For A Ductless Mini-Split System
June 22, 2018
Improve The Air Quality In Your Office
There is nothing worse than sitting in a stuffy office all day and feeling like you cannot breathe.  When you are looking for ways to escape the office just to get a few lungfuls of fresh air, it may be time to start thinking about how to improve the air quality in your office.  The stuffy air in the office can lead to a loss of productivity, therefore, sabotaging your business. Typically, the oppressive feeling that is felt is due to airflow problems from the air conditioning.
Improve Airflow To Improve Air Quality and Comfort
Air flow is the key ingredient to keeping the air conditioner running properly.  Even if all the unit is doing is removing the heat from the air that it is supposed to be conditioning, it is of no use if that air is not getting to the space that it is supposed to be cooling.  It is for this reason that we have taken the time to put together these tips to help you improve the air quality in your office.
1. Check For Blockages
If you walk through your office and notice hot and cold spots or inconsistent temperatures, you may be experiencing ventilation blockages.  Employees may be closing or blocking registers if this is happening and can lead to the compounding of this problem.  The first step is to make sure that all registers are open and not blocked by furniture.
2. Debris Around The Outdoor Unit
We cannot stress this enough, if your outdoor unit is obstructed by leaf litter, plants or other debris, then the unit is unable to pull in enough air to condition and circulate through the office.  It is imperative that you keep the area around your condenser unit clear of all blockages in order to keep the air moving properly.
3. Regular Filter Changes
Another point that we cannot stress enough.  Make sure that you make a point to change your filters often!  If your filter is clogged, your air conditioning unit cannot move the air properly and you will be putting undue stress on your unit.  Always be sure to become familiar with the manufacturers' recommendations on how often to change your filter and keep to the schedule for filter changes.
4. Check the Condition of Ducts
Opt to have your ductwork inspected regularly and make sure that you have the ducting cleaned when it becomes necessary.  If your ducts become clogged it will become even harder for the air to flow through them properly.  Alternatively, there can be cracks or holes that need to be repaired as these will allow air to escape and cause the air to not flow as well as when the ductwork was new.
5. Keep the Coils Clean
When the condenser coil becomes covered in dirt and grime, this can create a problem with the units ability to exchange heat.  When heat transfer is impeded, your unit will work harder to do its job and in turn create airflow problems and increased stress on the unit overall.
6. Fan Problems
The air conditioner has a blower motor and fans that move the conditioned air to the proper spaces.  If the fan is unable to spin as normal due to being covered in grime, it may not be able to push the air through the ventilation ducts.
7. Check Refrigerant Levels
Of course, if you have low refrigerant levels you will have little to no airflow.  This can be a sign that you have a refrigerant leak.  Your HVAC Technician can check this and repair any leaks that are found easily.
8. Check For Control Issues
A faulty thermostat can also be to blame for improper cooling efforts.  This can be a matter of balancing the system, changing the batteries in your thermostat and making sure the thermostat itself is not faulty.
9. Improper Unit Size
If your unit is too small for the size of your office, it can have a hard time moving the air through the ducting and may also be prone to breakdowns due to being overworked.  Of course, it is also possible that you have a unit that is too large for the space too.  If the unit is too large, it will not be as efficient as a properly sized unit and it can have a tendency to cycle on and off more often.  When this happens, it does not have a chance to remove the humidity from the air, causing the office to become stuffy.
10. Poor HVAC Design
If you have updated the design of your space or changed the layout of the office and have not updated the HVAC design, you may be unintentionally impeding the flow of air.  The remedy is as simple as having the ductwork redesigned to move the air to where it is needed.
If you are finding that you are unable to find the source of your airflow issues then it may be time to call a professional.  We are always ready to help when we are needed and our years of experience and training will be sure to help us pinpoint your issue and get it fixed quickly.  Be sure to contact us today so that we can help you remedy your stuffy office as quickly as possible.