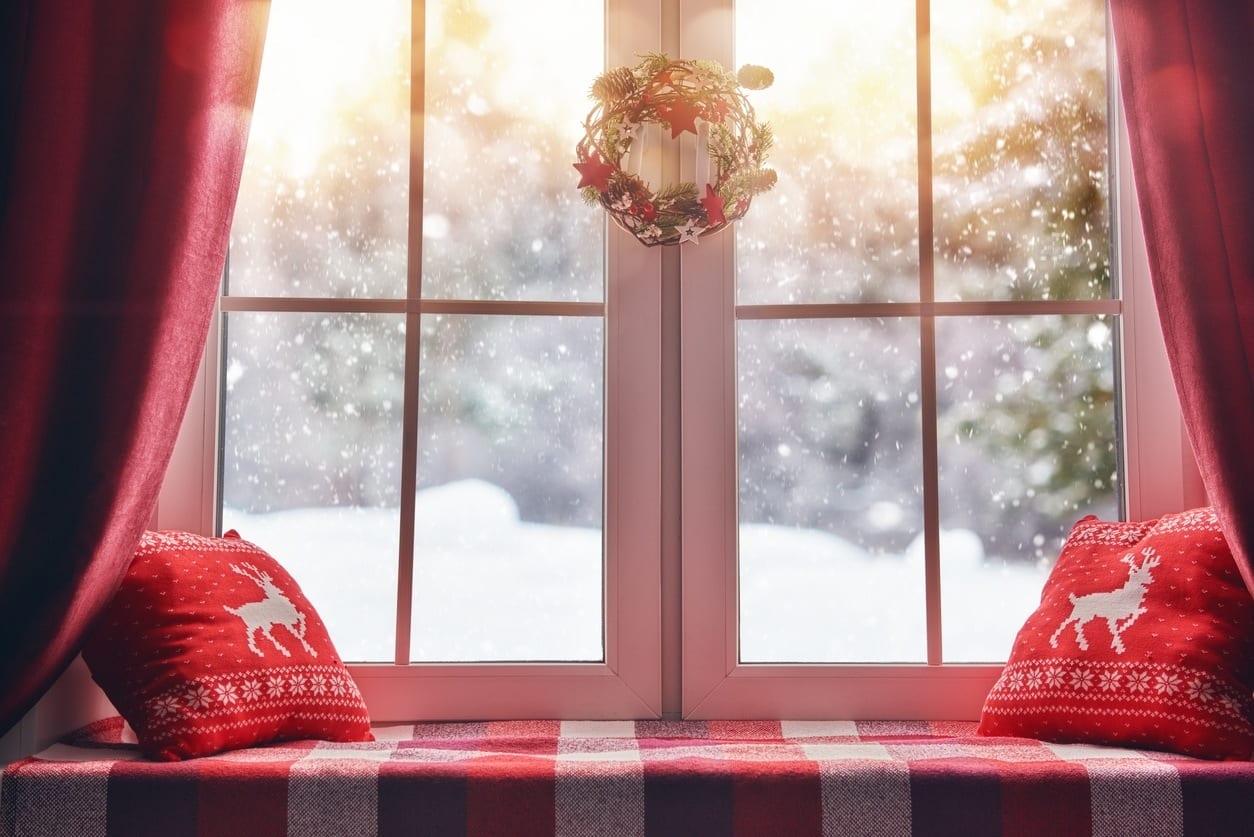 HVAC Maintenance: How To Keep Your Home From Losing Heat!
December 19, 2017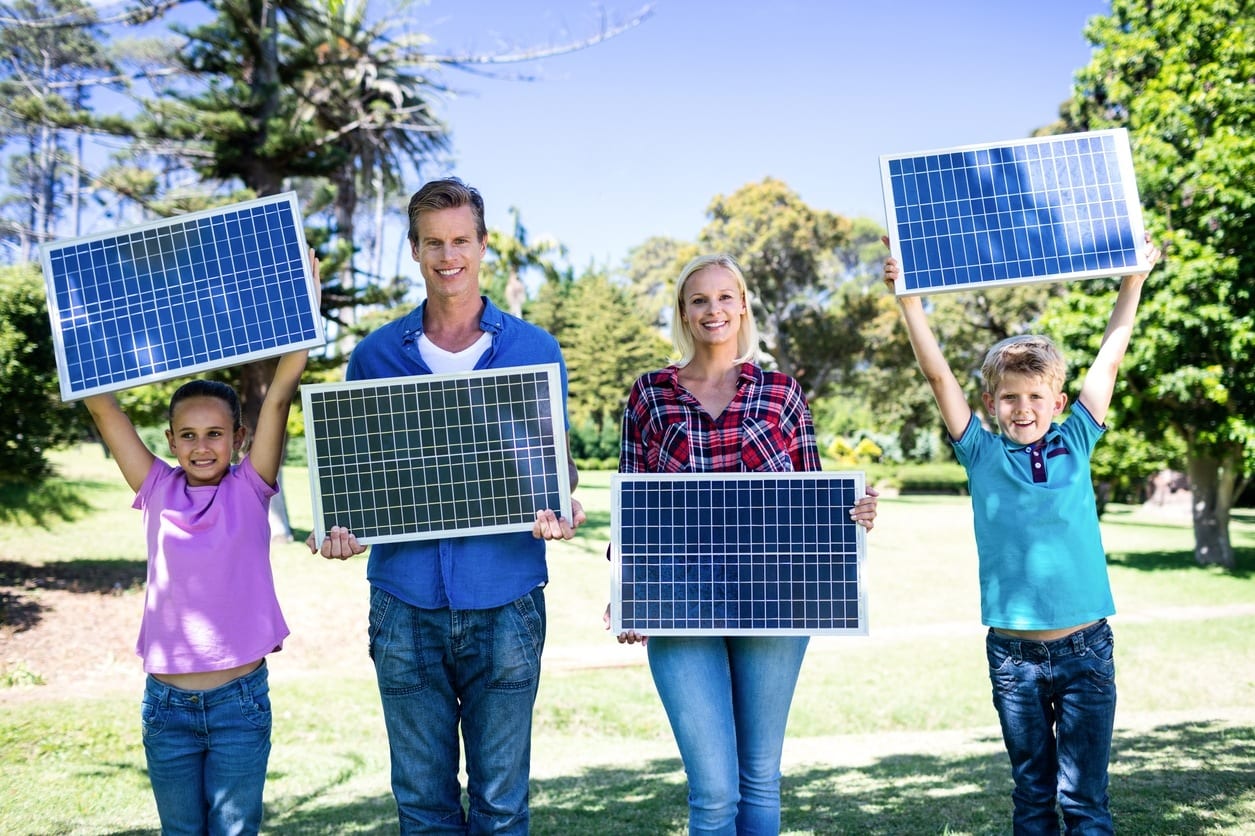 Energy Savings and Kids: How You Can Teach Them!
December 28, 2017
Energy Savings For Your Home While On Vacation!
This time of year many people try to escape the cold to go on vacation somewhere with a sandy beach.  But what happens to your home while you are away?  If you do not have a house sitter then you may be interested in the following tips to help you maximize your energy savings while you are away building sandcastles.  It is a common misconception that nobody in the home equals energy savings however, that is all it is, a misconception.  Just because the house is devoid of people doesn't stop your appliances from consuming energy from the grid.  Thankfully there are a few simple steps to save energy while you kick your feet up and spend time with family AND save energy at home!  Talk about savvy multi-tasker!
Energy Savings Tip 1: The Furnace
Unless you have sensitive pets or plants in the home, it is perfectly okay to turn down the heat in your home.  When you are away on vacation during the winter it is recommended to turn your thermostat no lower than 50 degrees.  This will allow enough heat to keep your pipes and appliances from freezing while you are gone.  There is nothing worse than coming home to a flooded basement and frozen dishwasher!  Pro tip: leave cabinet doors under sinks open to allow the warm air to freely circulate around those pipes you are trying to keep from freezing!
If you are lucky enough to have a programmable thermostat, your life is much easier because you can set the heat to go up on the day you are set to arrive home so you can come home to a warm home and not have to spend the first few hours home in your winter parka waiting for the house to warm up!  In the case of pets, you should consider bumping your thermostat up a degree or two and leaving a warm snugly bed for them to sleep in to keep warm.  For further details for your pets, make sure you talk to your vet.
Energy Savings Tip 2: The Water Heater
The water heater is one appliance you do not want to forget about!  Many people fail to take this important part of your home into consideration when they are preparing to leave on vacation.  We get it, this piece of equipment sits in an out of the way part of many people's basement and we often feel that there is not much to control.  Our tip to you is, before you head to the airport, leave the water heater on the lowest or "vacation" setting to keep the water from freezing in the lines and tank.
Energy Savings Tip 3: Electronics and Appliances
Did you know that just because you are not home to use your television or other major appliance, it still draws energy?  This what is known as an "energy vampire".  Before you leave on vacation, somebody should walk around and unplug unnecessary appliances and electronics.  This should include the television, lamps electric razors, digital clocks and even tablet chargers.  You don't need to move these items, simply unplug.  An added benefit to this is that you will reduce your potential for fire in the event of a power surge while you are away!
Energy Savings Tip 4: Automatic Lights
We get it, you don't want your home to look like you are away while you are away.  It is common to assume the way to combat this is to leave a lamp on in the living room to make your home appear to be occupied in the evenings.  While the intent is good, this is not the way to go about it as this is an unnecessary waste of energy.  The better option is to use a timer for your lights.  This will automatically turn on the lights and turn them off again at the end of the allotted time you have chosen.
Energy Savings Tip 5: Blinds
To save energy, it is not always about electricity.  You have to ask yourself, are all of your windows covered by blinds or curtains?  If your answer is yes then you may already know that in the winter months that your blinds and/or curtains help to keep the warm air in your home but blocking the heat sink that is the window!  Well, when you leave for that vacation make sure to lower your blinds a bit or close the curtains a little more than you usually would to help block any drafts and trap warm air inside!
Energy Savings Tip 6: The Refrigerator
Probably one of the biggest appliances you own, this is the equivalent of a V-8 engine that never shuts off.  When you get that opportunity to take a vacation, this is a great time to consider clearing it out, cleaning it up, adding some baking soda and possibly unplugging it.  If you are not leaving for an extended period of time then this may be more trouble than it is worth.  If you are only leaving for a short amount of time then an alternative would be to set your refrigerator to 42 degrees and your freezer to 5 degrees.  This will keep everything cold but will also save you energy.  You will still want to be sure that it is cleaned out to keep leftovers, raw vegetables and perishables from going bad and rotting resulting in a terrible smell.
So there you go!  6 tips that will help you save money while you leave the frozen tundra for a vacation in the tropics (or just Florida).  It is nice to know that while you are making memories and spending time with family and spending money on your memories, you won't come home to a massive bill for energy while you were not actually "using" it.  We at Superior Co-Op HVAC would like to wish you a safe and memorable vacation!  If you find the worst case scenario has happened while you were gone, don't forget that you can contact us for any needed furnace or water heater repairs!  We would love to help you get your home back in working order, and maybe see just a few photos of your tropical escape and the wonders that you were able to experience!