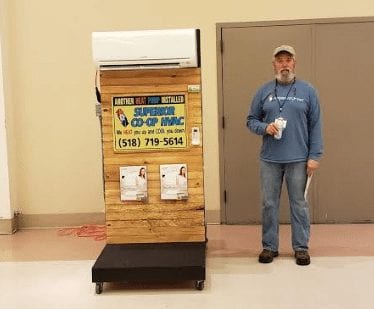 Introducing Renewable HVAC Technology to Local School Kids
September 12, 2022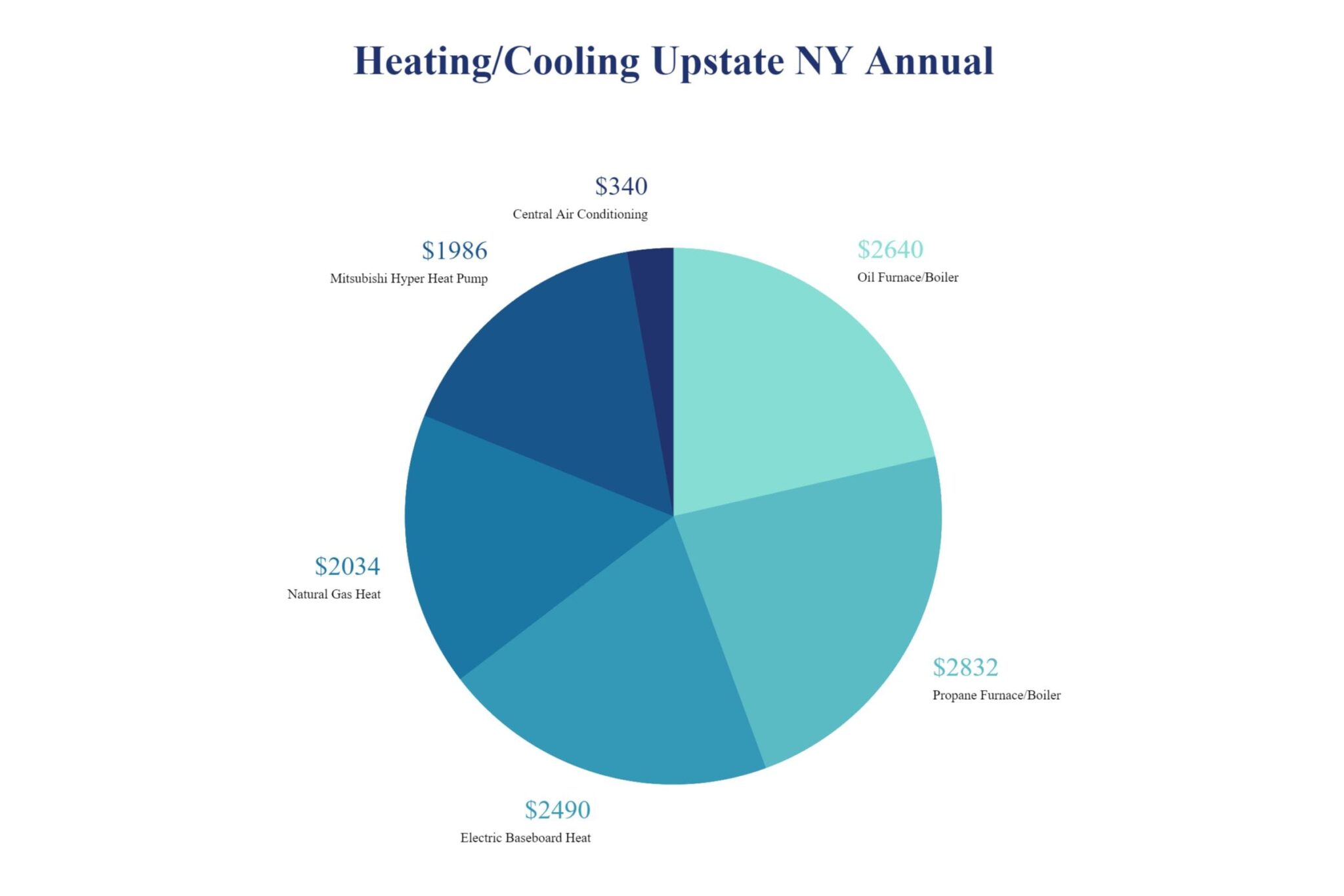 How much does it cost to use Mitsubishi Hyper Heating?
March 31, 2023
Mitsubishi Hyper Heat Mini Split Reviews
A lot of people who are looking for Mitsubishi Hyper Heat Mini Splits Reviews. It's the first thing we do nowadays before making even the smallest purchases so a large purchase it makes even more sense. So you're wondering what people are saying about their Mitsubishi Hyper Heat Mini Split equipment after they've had it awhile? Let's take a look! Are you asking yourself, "Is Mitsubishi Hyper Heat worth it?"
Example of: Mitsubishi Hyper Heat Mini Split Reviews
State Rebates and Financing Options
Mitsubishi Hyper Heat Price? Mini Splits also have State funded rebates & financing options in most of the New England area, contact us for information regarding big rebates in your State.
Our customers who have had the system installed for a while tell us how much money they are saving. Most of the time they are referring a friend or family member to us. The stories are really more incredible than we ever expected. We knew and know that these new technologies can save people huge money but most save more than we predicted.
The Process for a Free Estimate?
Now you're probably wondering what the process is to get started. You will be enjoying your very own Mitsubishi Hyper Heat Mini Split System soon! Well, it is easier than you may think. We do everything for you. Simply schedule a free estimate by completing the online form or by giving us a call (518) 719-5614. When we come out we will evaluate the home or business you want to use a Mitsubishi Hyper Heat Mini Split System in. After we've fully explained how it works, and how it will work for your specific needs we calculate the cost and give you an estimate. Also, we know how all the local, state & manufacture rebates and financing work so we will explain that in full detail to you as well.
Find More Mini Split Reviews
Looking for more Mitsubishi Hyper Heat Mini Split Reviews? Take a look at our customer reviews on our reviews page.
The Advantages of ENERGY STAR Certified Ductless Heat Pumps
Used for decades in Europe and Asia, "ductless" mini-split heat pumps differ from traditional home heating and cooling systems by:
Providing both heating and cooling through a single device – a heat pump.1  Heat pumps have been used, mainly in Southern climates, for decades.
Avoiding ductwork.  Instead of difficult-to-install, leaky and bulky ductwork, ductless mini-split heat pumps use an indoor unit2 connected to an outdoor unit3 via refrigerant lines (which only need a three-inch hole in an outdoor wall for installation).  Up to 8 indoor units can be attached to one outdoor unit.

Allowing for Different Climates for Each Room. Each indoor unit can provide customized heating and cooling — adjustable through wall consoles, remote controls and smart phone apps — in each conditioned space.
Cutting heating costs in half compared to conventional electric heating systems.  Because they transfer instead of generate heat, ENERGY STAR certified ductless mini-split heat pumps use 60% less energy than standard home electric resistance-based heating systems.
Cutting cooling costs by 30% compared to conventional room air conditioners.  ENERGY STAR certified ductless min-split heat pumps use more sophisticated compressors and fans that can adjust speeds to save energy.

Ductless mini split heat pump models that have earned the ENERGY STAR are identified in the Air-Conditioning, Heating, and Refrigeration Institute (AHRI) online database(link is external).  (Check the "Yes" box in "Labeled ENERGY STAR" search criteria to see a list.)Common Applications of Ductless Heat PumpsDuctless mini split heat pumps are increasingly being used in these situations:

Homes with costly electric heat (e.g., baseboard; furnace; wall heaters; electric radiant) that will also benefit from cooling.
Older homes with no ductwork (e.g., radiators or baseboard heat) that never had central air conditioning before.
Homes with expensive central heating systems due to high fuel costs or low system efficiency.
Additions or outbuildings (e.g., shed, barn, garage) where extending ductwork or cooling/heating capacity is not feasible.
Rooms that are not regularly occupied (indoor unit can be turned off to save money).
Spaces adjacent to unconditioned spaces where ductwork would be exposed to harsher temperatures (e.g., a guest room above a garage).
New construction of homes in areas with high fuel costs.
Older commercial buildings with no existing ductwork for air conditioning or expansions.

Further Developments – Cold Climate Heating, Alternative Indoor Units

In the past, people worried whether heat pumps were good at providing heat in cold climates.  As temperatures drop, the heat pump must work harder and harder to extract heat from the outdoor air.  Some heat pumps now utilize advanced compressors and refrigerants that allow for improved low temperature performance.  If this is a concern, look for ENERGY STAR models with a Heating Seasonal Performance Factor (HSPF) of over 12.0 BTU/Wh4 or examine a list of ductless mini-split heat pumps(link is external) designed to work in colder climates developed by the Northeast Energy Efficiency Partnership (NEEP).

Another concern may be the aesthetics of the relatively large indoor floor or wall mounted units.  U.S. consumers, accustomed to having heating and cooling delivered from barely noticeable vents in walls and ceilings, can sometimes find the look of the indoor wall or floor mounted units unappealing.  Ductless system manufacturers offer ceiling-recessed and short-run horizontal, duct-based air handlers, to provide a look some U.S. homeowner are more comfortable with.

Utility Incentives Available

ENERGY STAR certified ductless heating and cooling systems are eligible for rebates from some local utilities — up to $1,000 per unit depending on what system is being replaced.   A list of available rebates can be found here.
Mitsubishi Electric started their climate control division over 30 years ago. With products ranging from Energy Star optimized systems to the first VRF (Variable Refrigerant Flow) zoning system, Mitsubishi has been leading the charge in the US.
In 1990 the HVAC division relaunched the mini-split systems for US distribution. The company was so successful that by 2013 they had to re-double their factory size and relocate the division to larger headquarters. In 2011, the mini-split ductless ACs won the prestigious BuildingGreen award Top 10 and hasn't looked back.
If you want a company that knows quality, reliability, and dedication to their craft, Mitsubishi is that company. No matter which model or system you go with, the Mitsubishi name on the machine will give you high-quality, long-lasting comfort in your home.
Considerations for Buying a Mitsubishi Mini Split System
Before you click the buy button on any of the models, there are several factors you need to consider. Below is a brief Mitsubishi mini-split AC buyer's guide. Read through it and make sure you have planned for everything.
Energy Efficiency/SEER Rating
Most electrical systems will have a rating that tells you how efficient it is. The Energy Efficiency Rating will determine the power consumption of the unit over a particular period of time and give you an estimate of how much (annually) it should cost to operate that equipment.
Energy Star
Energy Star systems, like those built by Mitsubishi, have higher SEER numbers than a lot of the competition. The higher the SEER number, the less you need to pay on your monthly energy bills to run the mini-split AC.
However, all systems have slightly different ratings based on size, power needs, and amount of use. The key is not to look for the highest SEER rating, but to find the model with the power to cool your home the most efficiently. Remember, a system running longer will cost you more, regardless of the SEER rating.
Mini Split Compressor Options
There are a few different types of compressors to choose from as well. The standard compressor is reliable, does its job, and doesn't require a lot of maintenance. However, they aren't the most efficient types available.
Mitsubishi also uses inverter-driven compressors that help reduce power consumption by drawing only the required amount needed to cool or heat the space.
The initial cost for these compressors, though, is a bit higher. While the energy savings over time may offset this cost, your budget will help determine which type is best for you to start with.
The condenser fans aren't often thought about. However, they can be more efficient. Mitsubishi uses features that allow the fan to run only when needed and to help prepare the system to blow hot air immediately or cold air upon startup without drafts.
Other features, like zone control, allow the fans to run less frequently and more efficiently. These additional fan features will enable you to run the system for more extended periods or more often and not have such a drastic draw on the power consumption.
A lot of mini-split systems will offer heating as well as air conditioning. However, it is important to understand the types of heating offered. Some mini-split AC systems use heat pumps instead of heating elements. This allows you better control of the heat and where it is pushed to but can be less efficient.
Heating elements in the evaporator portion will be more efficient and heat quicker, but cost more in the beginning. The choice is yours, though, and both options will heat your room to temperature, regardless.
Quiet running systems are almost a must, but it is a feature we often overlook. Perhaps we expect the air conditioner or heater to be quiet, but this isn't always the case.
Noise levels when running are affected by the operation mode, fan speed, and where the vents are located. In most cases, the Mitsubishi systems are quiet enough not to disturb daily life. You won't need to adjust the volume on your TV or your conversation when the system is running.
How Noise is Measured
Noise levels, measured in decibels (DB), tell you how loud something is at a certain distance. A hairdryer, for example, will produce about 65dB at 15 feet. Your Mitsubishi mini-split system will be quieter than this. Often in the low- to mid-30 dB range, these systems are quiet enough to run consistently without being noticed.
The final thing to consider will be your budget. While most mini-split systems are affordable for most budgets, the additional features and options can raise the price significantly.
Staying within your budget will help your peace of mind and allow you to enjoy your investment even more.
You should also pay attention to the warranty. While the period of the warranty and its coverage are important to understand, you need to read through the warranty items to make sure you qualify.
Some systems will require professional installation for the warranty to take effect. If you install the mini-split system as a DIY in these cases, you may not be covered.
Unique Features of Mitsubishi Ductless AC Units
Mitsubishi mini-split systems use up to three different types of filters. The company has shortened them to "D," "E," and "N." The D filter is the deodorizing filter that is a washable filter designed to trap and eliminate odors and odor-causing bacteria from the air.
The E filter is an electrostatic filter made specifically to trap and collect in-home allergens. Allergy-causing enzymes and particles like mold, mildew, spores, pet dander, and pollen are all captured in this washable filter.
The N filter is a non-replaceable semi-permanent Nano platinum filter. You can wash it, of course, and it is designed as the first layer of defense against bacteria and viruses. Instead of the common catechin (green tea bioflavonoid), nano platinum is a superior antibacterial material.
Hyper heating is a new technology introduced by Mitsubishi (known as H2i technology) that provides warm air and heat to the home in extreme outdoor temperatures. While heat pumps are efficient, once the temperature drops below 23 degrees (F), most heat pumps require a supplemental heat source to continue to operate.
At 23 degrees, the Mitsubishi units are still operating at 100% efficiency. The systems continue to run without the need for supplemental heating to temperatures as low as -13 degree (F) while maintaining over 75% efficiency. Couple that with instant heat, a technology that provides no draft and warm air the moment you turn it on, and you have a highly capable winter solution.
Another newer technology built-in to most Mitsubishi mini-split AC systems is the 3-D I-See sensor. This is an active sensor that has three settings (Active, away, and off). In essence, the sensor is a motion detector that scans the room looking for movement through heat signatures.
The sensor will tell if a room is occupied or not and will adjust the desired temperature accordingly. This means if you are in a room more often, the temperature in that room will maintain the set temperature on the thermostat.
You can also set this to away mode, where it will reduce the number of times the AC or heater comes on when no one is home, reducing usage and power consumption to improve energy savings. The I-See option can also be disabled entirely if you wish.
When it comes to energy savings, there are few better than the Mitsubishi models. With an average SEER rating of 22, these units cost less to operate than some portable AC units and even more affordable to operate year-round than even the most efficient window units.
Along with the I-See sensors, there are other comfort control options available, too. Zoned monitoring is one of the most advanced methods of temperature control there is without there being a smart-app feature.
Zoned monitoring takes the temperatures from the sensors at the units in various rooms to determine the overall temperature of the home. You can alter the zones with the I-See to only read temperatures in occupied rooms if you wish.
Instead of a central location to read a single temp, the zone control maintains the set temperature in the rooms that are occupied, saving you time, effort, and money.
You will also find compressor inverter technology. Not only does an inverter save wear and tear on the compressor, but it also allows for even heat and cold distribution. Inverters prevent the compressor from doing massive power draws on startup and provides you with hot or cold air the moment the system turns on.
The Mitsubishi ductless mini split systems are some of the quietest operating systems on the market. With few exceptions, the average decibel rating of the system running on high mode is around 22dB.
At 22dB, the system is quieter than a whispering conversation in a quiet room. There won't be any interference of noise when you are watching television, have friends and family over, and are talking. You can even listen to your music without the need for headphones, too.
Best Mitsubishi Mini Split Air Conditioner Reviewed
Mitsubishi puts a lot of technology, features, and options into every one of their mini-split systems. With research and advancements dating back over 30 years, it is easy to see why they remain at the top of the home climate control game.
With the rising costs of fossil fuels, cold climate capable hyper heating systems will be the savor for most people. The longer you wait the more money you will waste. Contact Superior CO-OP HVAC today for a free quote.
Pros
Highly efficient with a high SEER rating and low power draw
Inverter technology gives longer-lasting and better performing compressor
Industry-leading 10-year warranty
Washable filters remove up to 99% of allergens, bacteria, and viruses from your home and air.
How much is a Mitsubishi mini split?
Multi-Zone Mitsubishi Ductless Installation A multi-zone system consisting of two indoor evaporator units typically run between $6,900 and $6,500.
Is Mitsubishi a good mini split?
Most Mitsubishi Electric mini splits are Energy Star-rated, have higher SEER ratings, up to 40% more efficient than traditional systems, engineered to provide maximum cooling and heating performance, and fully equipped with smart, powerful, and innovative functionalities, features, and technologies.
How many square feet will a 12000 BTU Mini Split cool?
450–550 square feet One of the most often installed sizes is a 12,000 BTU mini-split. This will heat and cool approximately 450–550 square feet, or about the size of a studio apartment.