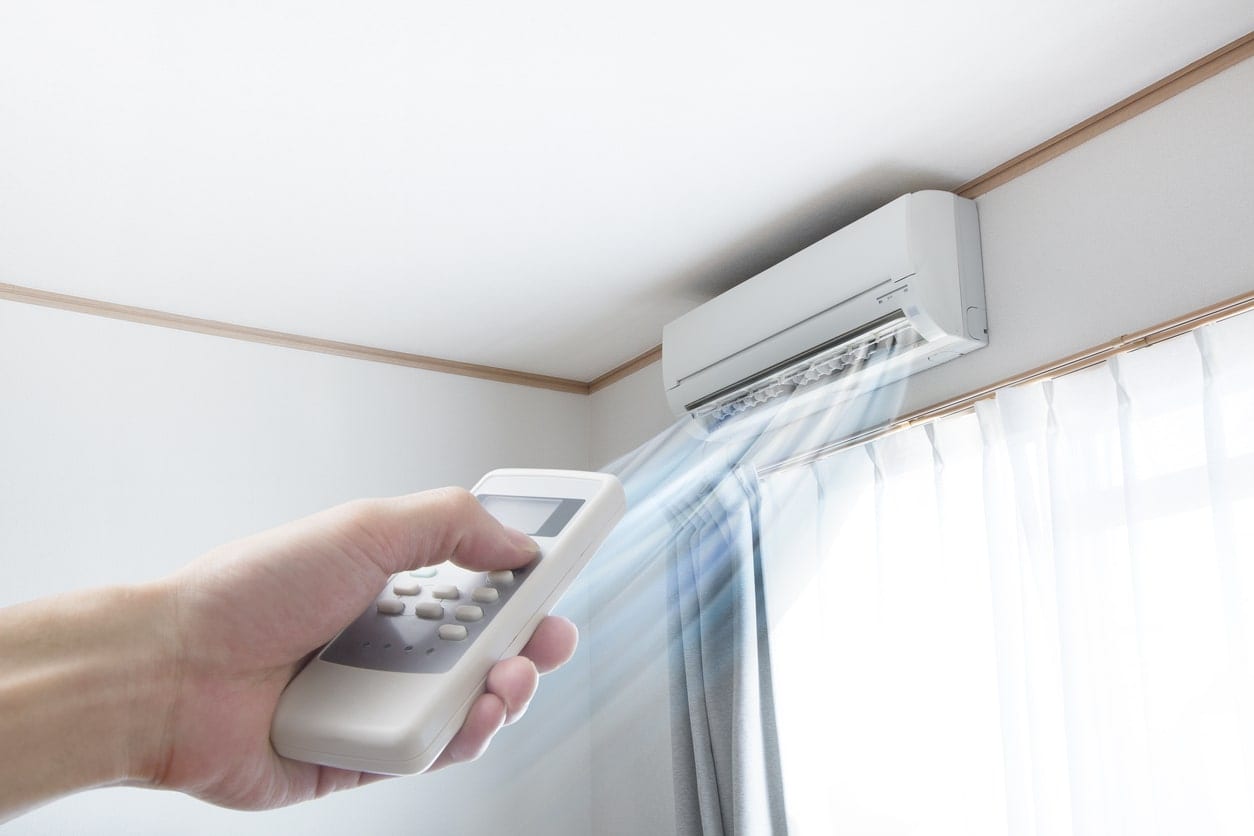 Mini Split vs. Window Unit
May 25, 2017
Superior Co-Op HVAC Oil to Propane Conversion
We are often asked what the conversion process looks like when converting from oil to high efficiency propane.  We decided to take the time to take a video of our conversion process.  In this video you can see Gerald, Owner of Superior Co-Op HVAC and Josh, his son, working very hard on pulling out a lowboy oil system and converting it to a propane, high efficiency, 95% Ruud furnace.  The oil tank is shut off at the start of the video as he needs to isolate the oil to stop any spillage.
As anyone who currently has an oil tank, a major concern can be the potential of future leakage.  If you have ever smelled heating fuel as it is delivered, you know that this can be a very large source of concern for a family, especially is you use your basement as finished living space.  Oil fired boilers need to have one of 2 types of venting as well.  This can either be a direct vent out the side of the house that is often ugly, hot and stains the side of your home or a traditional chimney.  However, with propane you can vent it with a regular PVC pipe that is inside your roof or wall.  It is also worth noting that propane heating is much more efficient.
Another major point to consider when looking to convert from oil to propane is that the average oil boiler averages 85% efficiency at best while a propane boiler can effectively operate at 95% or more!  When you really think about it, with propane you are making a green choice as this is a clean fuel type and with that you will have a reduced need to constantly maintain (and by maintain we mean repair and clean) this furnace.  Of course you will also not have to worry about an oil tank leak and if you are converting to propane, you can also use this fuel for cooking needs as well!
However, for all of the pro's of converting to propane, there is one major drawback.  That is the tank size.  More often than not, a propane tank will be much larger by comparison to an oil tank.  Generally you will need a 500 to 1,000 gallon tank for propane while oil is usually 275 to 400 gallons.
We certainly think that making this conversion is a great decision for homeowners.  There are many more pro's than con's for this conversion.  If you are looking to convert from oil to propane yourself, please be sure to fill in the form below or schedule an appointment so that we can come give you an estimate today!
[gravityform id="19″ title="false" description="false"]