5 Reasons to Seek Out & Support Veteran Owned Businesses
July 7, 2017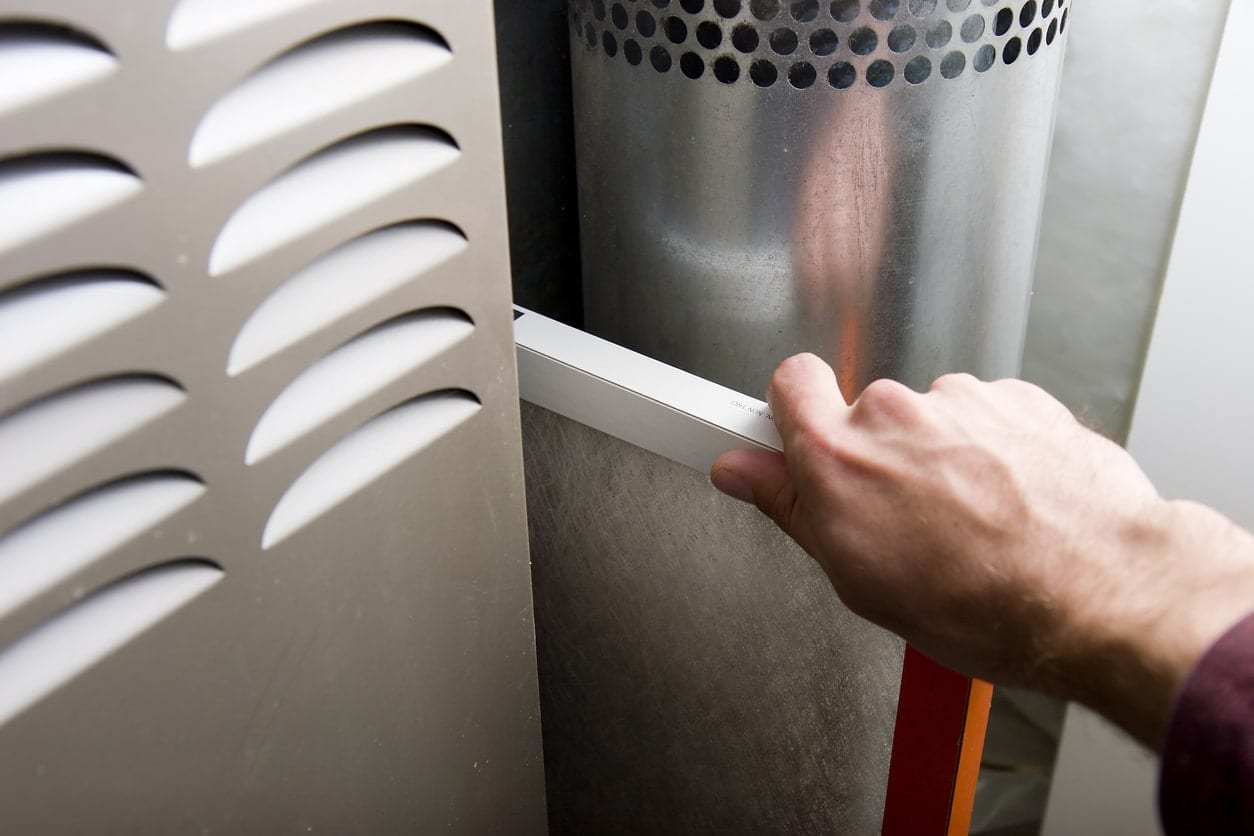 Does My Furnace Really Need an Annual Inspection?
August 2, 2017
Try These Furnace Troubleshooting Tips Before Calling an HVAC Pro
We love to get those calls that we are needed but all too often, we find that we may have been called when a simple troubleshooting was all that was needed from the homeowner.  So we decided to help you save a few dollars by finding you an article that has some great tips on what to check before you call us!
Furnace acting funky? Don't call your HVAC technician just yet.
You can resolve many furnace issues through simple troubleshooting techniques.
Before starting, grab your furnace's owners manual and familiarize yourself with your furnace's major components. You might need a flashlight and screwdriver, too.
Then try these troubleshooting tips.
Cover furnace essentials
Verify that you have functioning gas service. Check the gas valve at the gas company's meter. Then check the shut-off valve on your furnace.
It seems obvious, but make sure your thermostat is set to heat. If the room temperature is lower than the thermostat setting, try raising the temperature by a few degrees and waiting for the furnace to turn on.
Ensure that the furnace's power switch is turned on.
Check the pilot light or ignition source. This is where your owners manual will come in handy. Older furnaces have pilot lights that sometimes need to be re-lit, while newer furnaces are equipped with flame adjustment screws.
Inspect the furnace's circuit breaker. If it has tripped, reset it by turning the circuit all the way off and then on again.
Press the reset button on your furnace. If the furnace still doesn't turn on, wait 30 minutes and press the button again.
Troubleshoot a furnace that isn't heating
Remove the filter from your furnace and hold it against a light. If you can't see any light through the filter, replace it. A filter clogged with dust and dirt can undermine your furnace's efficiency, cause it to overheat and force it to shut down.
Check the registers in your home to make sure they are open and not blocked by window treatments, furniture or other objects.
Troubleshoot a noisy furnace
A loose cover panel could cause rattling noises. If the cover is loose, tighten the screws.
A belt that connects the motor to the fan often causes high-pitched squealing noises. Realign this belt. If it's worn or frayed, a professional furnace technician should replace it.
Grinding noises are a sure sign of trouble, indicating a problem with the motor bearings. Turn off your furnace and call a professional furnace technician.
Troubleshoot a furnace that turns on and off frequently
Many culprits could be responsible for a furnace that cycles repeatedly, from a thermostat that might need to be recalibrated or replaced to the actual size of your heating system. For instance, a unit that is too large for your home will turn off quickly because it won't take the furnace very long to create enough heat to match the setting on the thermostat. Eliminate these possibilities by checking the fan setting. Set it to auto so the fan runs only long enough to match your thermostat setting.
Call an HVAC professional
If these furnace troubleshooting efforts fail to resolve the issue with your furnace, it's time to hire an HVAC service technician. Remember, it simply might be time for the important annual maintenance on your unit.
Typical annual furnace maintenance includes inspecting the entire heating system from the thermostat to the heat exchanger, cleaning and oiling critical moving parts, setting the burners for correct ignition and combustion, tightening the electrical connections, checking the condensate drain, flue and chimney, testing the condition of the fan belt and running a carbon monoxide test.
We felt that this information was far too important so we shared the article  entirely and was originally published at angieslist.com.  If you have tried all of the steps above and are still having trouble, please don't hesitate to contact us!