When were heat pumps invented?
March 30, 2023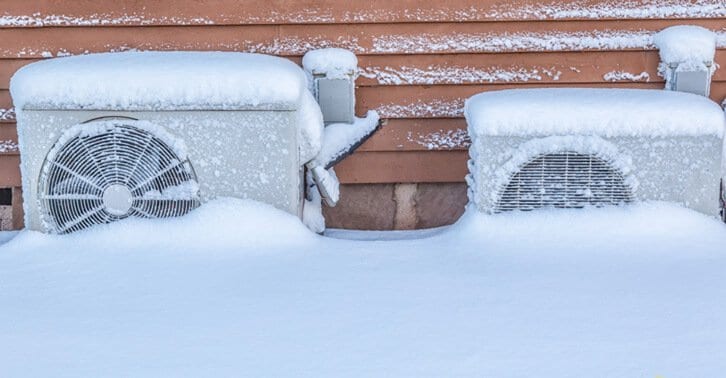 Frozen Heat Pump Coils? Here Is What To Do!
September 18, 2023
Superior CO-OP HVAC Transforms Comfort in Shaftsbury, VT with Mitsubishi Heat Pumps
When it comes to heating and cooling solutions, Superior CO-OP HVAC is committed to delivering the best. Recently, we had the opportunity to showcase our expertise in Shaftsbury, VT, where we installed a state-of-the-art Mitsubishi Heat Pump system. This project included 1 single zone and a 30,000 BTU 3 zone unit with 3 indoor heads, providing the perfect balance of efficiency and comfort.
Project Overview
Location: Shaftsbury, VT
Installation: 1 Single Zone, 30,000 BTU 3 Zone Unit with 3 Indoor Heads
Brand: Mitsubishi Heat Pumps
The Challenge
The client in Shaftsbury, VT, was looking for a heating and cooling solution that would provide consistent comfort across multiple areas of their property. They needed a system that could handle the diverse climate of Vermont, offering efficient heating in the winter and cooling in the summer.
The Solution: Mitsubishi Heat Pumps
After assessing the client's needs, we recommended Mitsubishi Heat Pumps, known for their reliability, efficiency, and advanced technology.
1. Single Zone Installation
Purpose: Ideal for heating or cooling a specific area of the property.
Benefits: Energy-efficient, quiet operation, and precise temperature control.
2. 30,000 BTU 3 Zone Unit with 3 Indoor Heads
Purpose: To provide customized comfort across multiple rooms.
Benefits: Flexible zoning, energy savings, and seamless integration with the property's aesthetics.
Why Mitsubishi Heat Pumps?
Mitsubishi Heat Pumps are a top choice for many reasons:
Energy Efficiency: Mitsubishi's inverter-driven technology ensures optimal performance, reducing energy consumption.
Quiet Operation: The system operates silently, ensuring a peaceful environment.
Customizable Comfort: With multi-zone options, the system can be tailored to individual comfort preferences.
Quality and Reliability: Mitsubishi's reputation for quality and durability makes it a trusted choice.
Conclusion: A Successful Transformation
The installation in Shaftsbury, VT, was a resounding success. The client now enjoys a comfortable and energy-efficient environment, thanks to the tailored solution provided by Superior CO-OP HVAC.
Are you looking to transform your heating and cooling experience? Trust Superior CO-OP HVAC to provide the expertise and quality you deserve. Contact us today to learn more about our services and how we can help you achieve the perfect indoor climate.