Pool Sanitation Systems
TruClear® Saltwater Chlorinator
Simple, Reliable Saltwater Chlorination The Jandy TruClear Salt System was designed from the ground up to be simple to own and maintain without sacrificing performance or reliability. It can also be controlled from a smart phone using the iAquaLink™ app when combined with AquaLink® Automation Systems.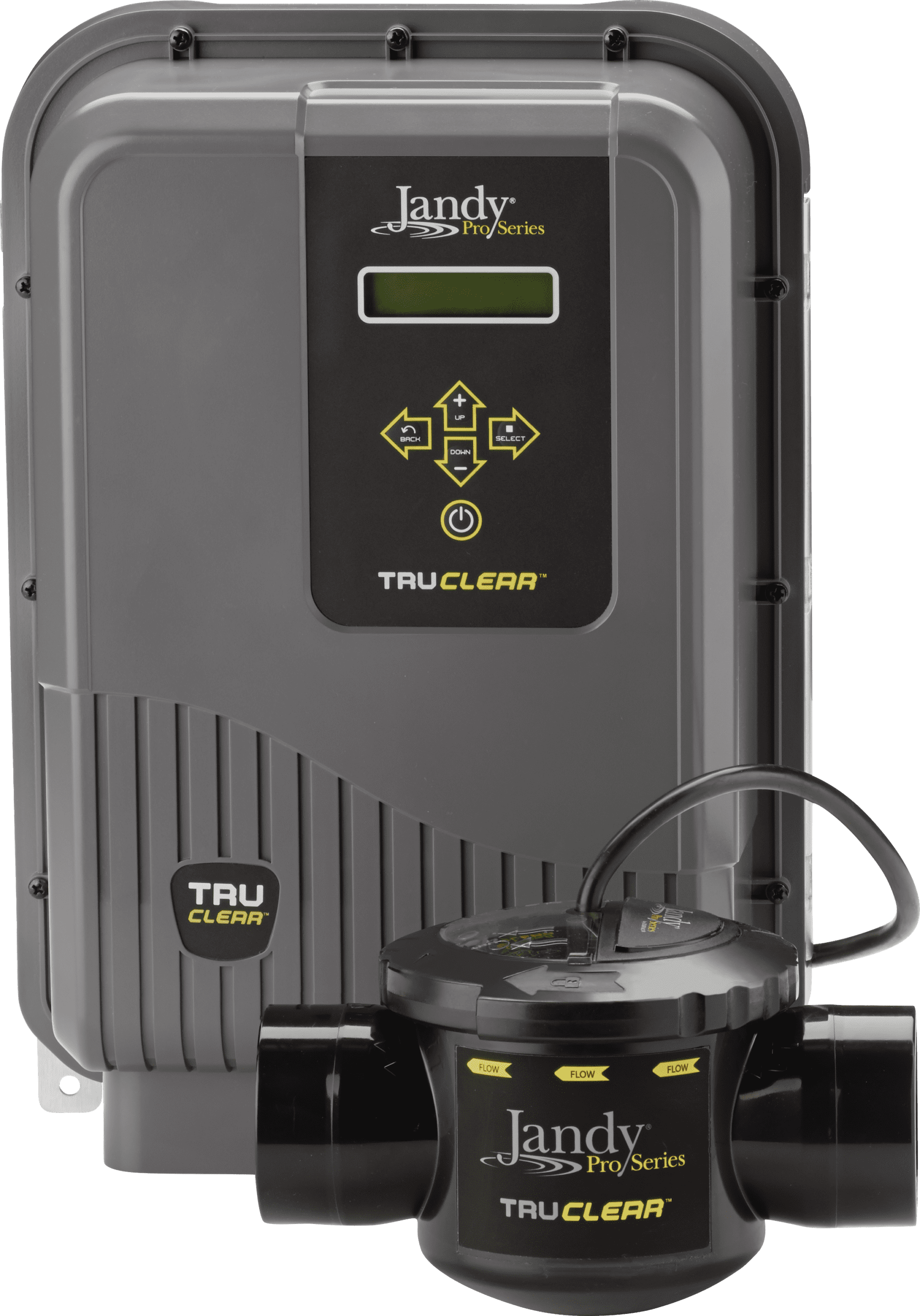 TruClear® Saltwater Chlorinator
Features include durable Jandy Never Lube Valve construction, a compact design for easy integration in most equipment pad configurations, and a transparent window for quick visual inspection of blades. The energy-efficient TruClear also works at extremely low-flow rates making it fully compatible with variable-speed pumps. Available for sale only at your local pool store. This product can not be purchased online.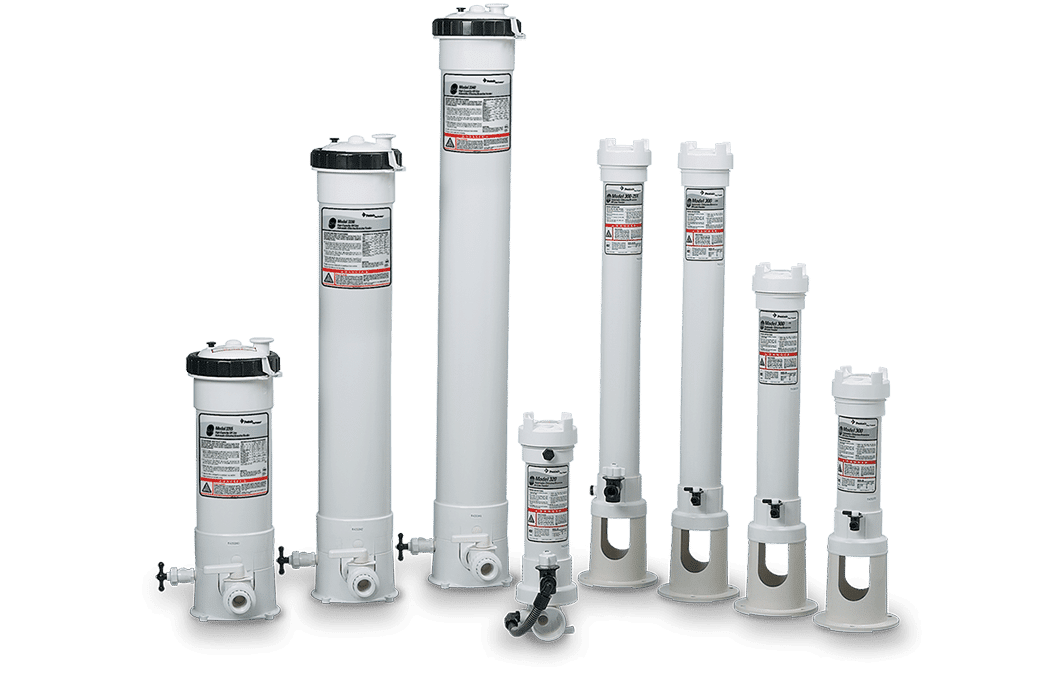 THE EASY WAY TO SANITIZE LARGE POOLS
These heavy-duty, high-capacity feeders provide automatic sanitization for residential or commercial pools up to 658,500 gallons. All sizes operate effectively and efficiently with slow-dissolving trichlor or bromine tablets.
300 and 320 Series filters available in clear amber for easy tablet level monitoring
Completely enclosed system—no special venting required
No escaping gases
50 PSI maximum operating pressure
Inline feeders
320 Series—for permanent installation in return line of new or existing pools or spas; installs in return line on pressure side of pump downstream of all equipment; standard with 2-in. slip PVC fittings and adapters for 1.5 in.
Offline feeders
300 Series—retrofits into existing pools or spas; operates on pressure side of pump; uses 0.25-in. feeder hoses, control valve and fittings
OZONE GENERATION
Ozone is the safest and most powerful oxidizer and disinfectant for use in commercial pools. Combining ozone's proven oxidation and sanitizing power with traditional chlorine systems produces the clearest pool water possible. With the Pentair IntelliZone ozone generator system, chlorine consumption is reduced by as much as 50 percent, resulting in significantly less operating costs for your aquatic facility. Water becomes cleaner, clearer and more refreshing than chlorine use alone.
Integrated Ozone Safety Management System
Powder-coated steel enclosure designed to NEMA-3R specifications for corrosion-free life.
Operator interface for ease-of-use.Systems from 2-130 grams per hour.
Significantly reduces chemical odors within enclosed pool area.
Decreases operational cost by reducing chlorine consumption up to 50 percent.
No harmful by-products left behind.NSF standard 50 approved.
UL Listed.